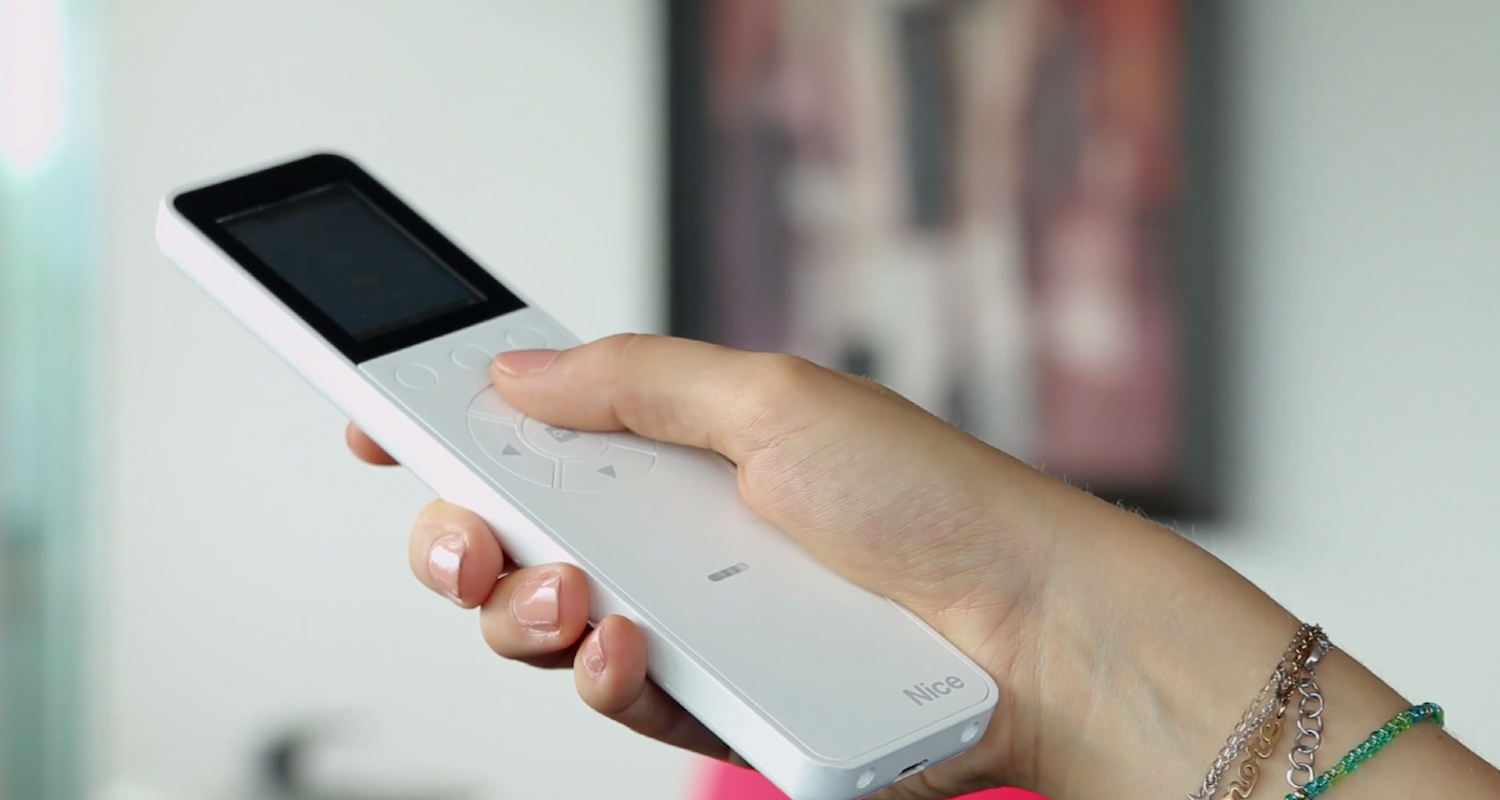 Nice Era Inn: A complete, advanced and versatile system for the automation of interior blinds, which can boost energy efficiency in homes and buildings while guaranteeing an extremely high level of quietness.
Thanks to the Era Inn system, natural light can be managed in a smart and easy way, and adjusted according to situations, personal tastes and community needs, for the ultimate wellbeing in any living space. The Era Inn system is silent, precise, safe, and compatible with a wide range of user-friendly control systems for managing the automations either individually or in groups: the simplest control and integration, to fit any lifestyle. These include:
Air: the touchless wall-mounted transmitter that activates by simply moving the hand without having to touch the device, to control the automation with a simple gesture. With its essential refined design, Air is the perfect solution in all contexts requiring use of gloves, or where hands cannot be used.
Agio: the elegant transmitter for controlling awnings, blinds, roller shutters and electrical loads, turn lighting on and adjust its intensity, guaranteeing total management and maximum integration of all the building's light sources, both artificial and natural.
Era P View: the transmitter for advanced management of the automations (up to 99 devices) and scenario configuration. Intuitive graphic interface, clock and calendar for setting scheduled commands.
Era Inn is 100% Made in Nice: designed, developed, produced and tested within Nice R&D division, a highly specialized department constantly at work to develop Nice solutions and improve them in terms of safety, quality, reliability and durability over time.
Easy to integrate with other building management systems, Era Inn is the perfect choice for a wide range of private or public applications: homes, offices, hotels, commercial and public spaces like schools, museums, hospitals or medical centers.
Today, interior designers, architects and contractors can find in the Nice Group their privileged partner, relying on an international team dedicated to providing comprehensive solutions to Home and Building automation needs, for the realization of any ambitious global project.
Discover more:
Stay in the know!
Get the latest from Nice, including tips, new product information, and more.