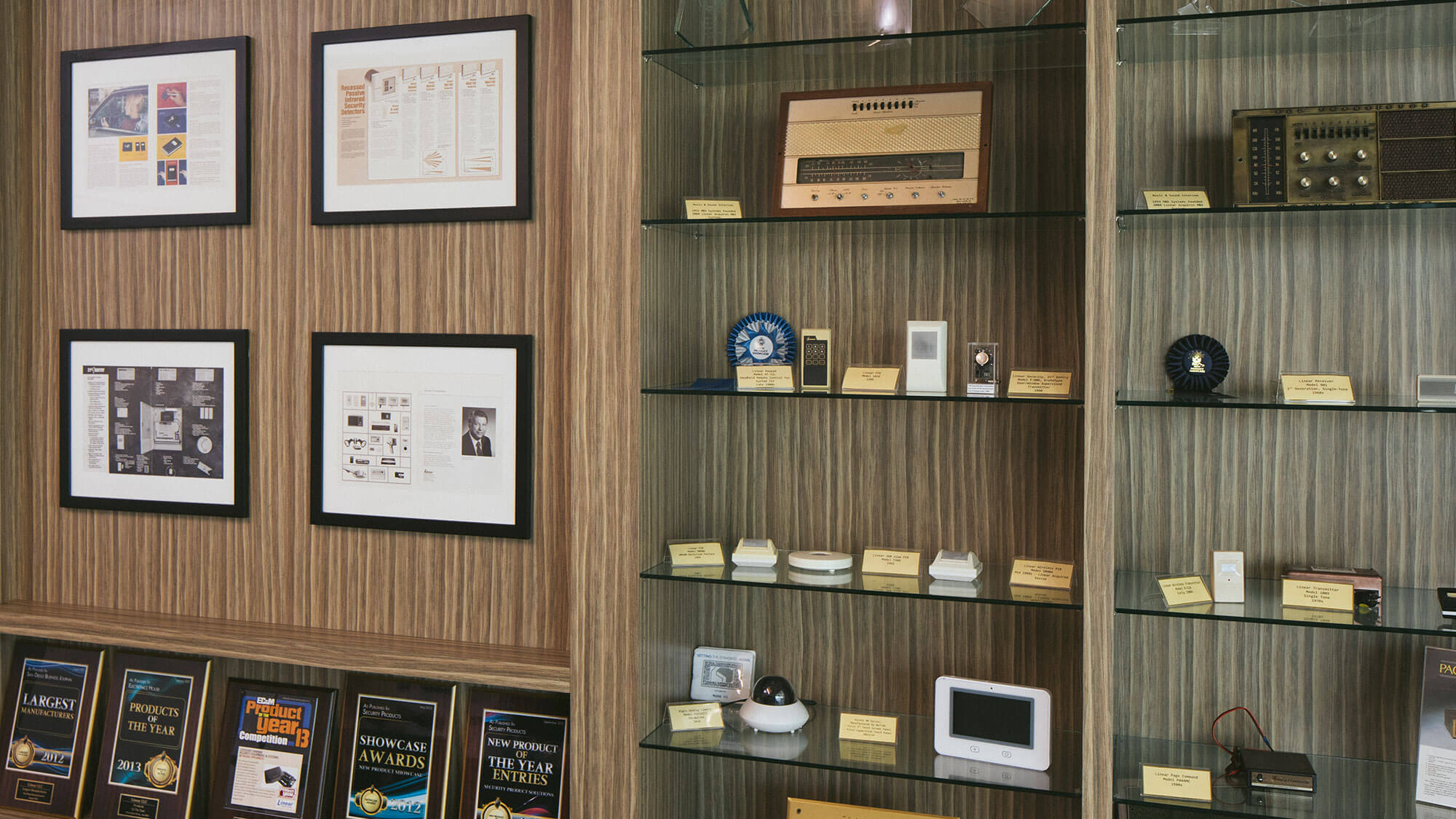 History
A Nice story
Founded in 1993, Nice is an Italian multinational reference company in the home automation, home security and smart home sector, with a wide range of integrated and connected solutions for the automation of gates, garage doors, sun shades, parking, wireless alarm and home security systems for residential, commercial and industrial applications.
Nice sells its products to over 100 countries with 24 branches in five continents, 14 production plants, 13 R&D centers and 2,300 employees, contributing to the spread of Made in Italy products worldwide, with its high-quality solutions that wisely blend technology, design, innovation, digital connectivity, and ease of use.
Every day, Nice performs strict and accurate tests to assure the highest quality and safety standards in its laboratories.
Nice's vision "a world without barriers" and its mission to "simplify everyday movements" put people and their wonder at the center of the equation, managing automation with the maximum control, safety, and customization.
Nice recognizes the value of sustainability, delivering solutions to optimize natural light and heat in building management, in addition to photovoltaic powered systems.
Timeline
Lauro Buoro founded Nice, creating remote controls and accessories for the automation of gates and garage doors, proposing to the home automation sector a new way to produce and communicate. In the early '90s the market for industrial goods was characterized by a rather basic offer, presenting products through anonymous communication, concentrating exclusively on functional characteristics.

The Nice business idea proposed integrated automated systems, created not to be cumbersome, but easy to use and quick to install, functional, friendly for both the implant project designer, the installer, and the final user.

Nice increased its offer, putting electronic and electromechanical products side by side to offer the market complete automated solutions for gates and garage doors.

Nice expanded its range by taking over a company producing automation systems for awnings, rolling shutters, and solar screens, becoming in this way one of the few companies in the world able to offer a complete range of integrated automation systems for any kind of residential and industrial building, controlled by only one transmitter.

Listing on Borsa Italiana S.p.A. Ready to accept new challenges, Nice became listed on the STAR segment of the Italian Stock Exchange.

Nice entered new market segments: alarm systems and industrial doors. Nice entered the US market.

Nice extended its offer of home automation and wireless alarm systems through a new NiceHome business line.

Nice acquired the majority share capital of FontanaArte, the Milan-based company recognized in Italy and abroad for having marked the "history of lighting and furnishings".

Nice acquired the elero Group, leader in the manufacture of automation systems for sun protections and Venetian blinds.

Nice entered the South American market with Peccinin and acquired a specialist in gate automation, KingGates.

Product enlargement: presentation of the NiceEra range, marked by cutting-edge design and technology.

Open Innovation approach: collaboration with the startup venture incubator Digital Magics and the Italian design-oriented furniture manufacturer Lago S.p.A.

Nice acquired the South African gate automation company E.T. Systems.

Nice created the ThePlace, a 3,000-sqm area next to the headquarters in Italy: an inspiring location, open to new experiences and participation, where everyone can be an active protagonist, contributing to the development of innovative ideas and growth opportunities.

Nice confirmed its focus on the home and building automation reference sector and achieved a new important goal in the framework of its growth on a global scale with the acquisition of HySecurity, a leading player in North America specializing in the design and manufacture of automation systems for industrial and commercial gates, characterized by the highest security standards.

Nice acquired the Palo Alto, California tech startup Abode Systems, which specializes in the manufacture and sales of do-it-yourself and professionally installed smart home security devices for the North American and UK markets. The acquisition further expanded Nice's footprint in the smart home security and automation market.

Nice strengthens its global smart home and building automation leadership position with the acquisition of Nortek Security & Control LLC. This move expands Nice's presence in North America and solidifies the company's position as a global leader in smart home, security, and access control.
Stay in the know!
Get the latest from Nice, including tips, new product information, and more.