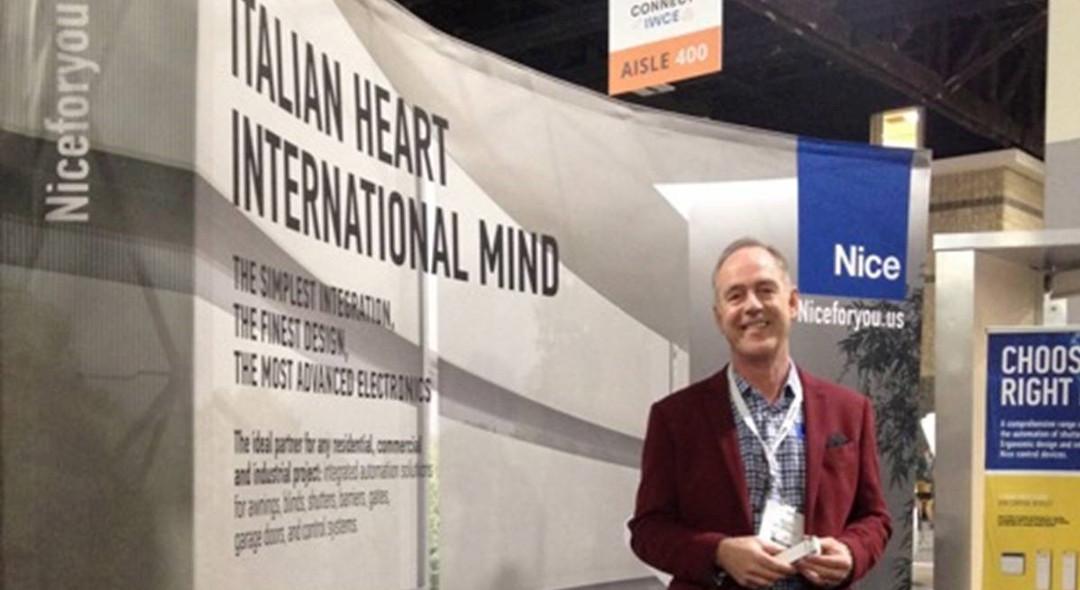 Nice USA premiered the leading-edge Era Inn automation and control system for interior blinds this March to the attendees at the International Window Coverings Expo (IWCE) 2017. Taking place at the Charlotte Convention Center, North Carolina, the exciting ideas behind the Era Inn dominated the conversation at the expo and drew interest at the Nice booth.
Running from March 8th to the 9th, this was the first look at the benefits of the automated Era Inn technology by this worldwide audience of nearly 3,000 window fashion decorators, designers, retailers, architects, workrooms, installers, remodelers and stagers. They took advantage of the opportunity to interact with the 107 exhibitors who manufacture and distribute fabric, blinds, shutters, decorative hardware, motorization and technology offering the latest and the smartest products in window coverings as well as paint, wall coverings and accessories, and to participate and be energized by a range of educational presentations.
Just being in the Nice booth was an advanced education for the attendees. The Era Inn concept enables interiors to be more comfortable, productive and inviting by integrating into the building's heating and cooling system and responding to Nice-developed sensors that can detect discrete changes in sunlight. According to Nice USA National Sales Manager Willem Kneiper, the two days spent and leads garnered at the expo "were beyond expectations in quantity and quality." "Unlike past expos, this year's event focused on window coverings and drew a number of attendees who were serious to be there, resulting in prospects offering strong possibilities for the Era Inn system." The great thing about the IWCE Expo observes Willem, "is that the attendees got to compare the available automation systems, and what they found was that we offered advanced technology that they can build on."
Stay in the know!
Get the latest from Nice, including tips, new product information, and more.