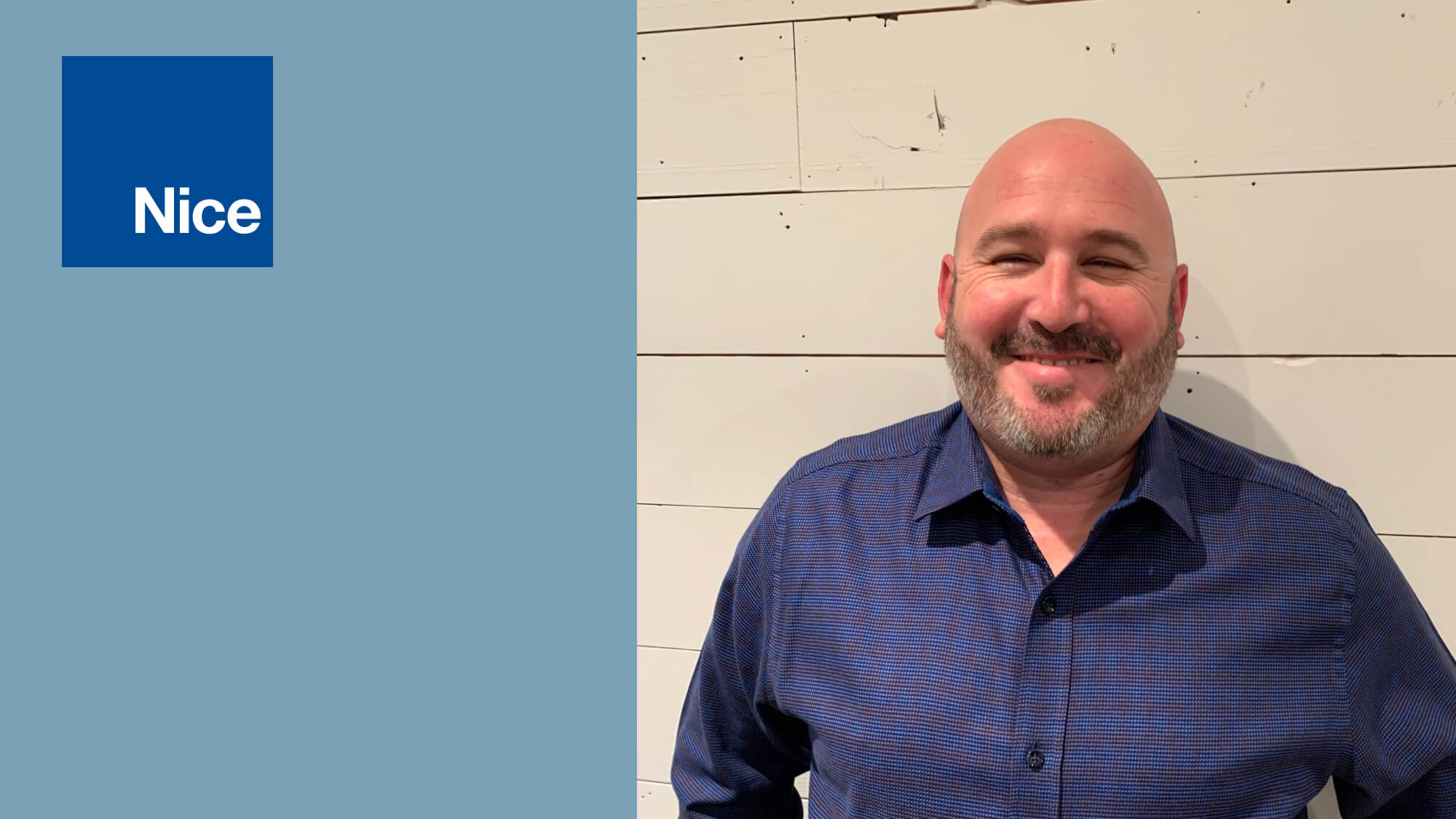 Press Releases
November 21, 2022
Nice Hires Jason Meyers as Regional Sales Manager
Former Area Sales Manager for Snap One and Control4 joins Nice to support CI partners in Northern California, Northern Nevada, the Pacific Northwest, Alaska, and Hawaii.
CARLSBAD, Calif., November 21, 2022 – Nice, a global manufacturer of smart home, security, and building automation solutions, today announces that Jason Meyers has joined the company as Regional Sales Manager. Meyers will manage sales for Northern California, Northern Nevada, the Pacific Northwest, Alaska, and Hawaii with a focus on supporting partners – including dealers, integrators, builders, and developers – with plans to grow the territory.
"Jason Meyers brings a wealth of knowledge from the customer perspective, having worked as an integrator for two decades before moving to the manufacturer side. Jason is a welcome addition to the growing sales team in North America and will help open up new business opportunities and reoccurring revenue for our partners," said Jeff Costello, Vice President of Sales at Nice North America.
Meyers comes to Nice with over 25 years of experience in the residential custom install market. Before moving to sales, Meyers was an integrator for many years and has extensive relationships with architects, builders, developers, and end-users, plus a deep expertise in building, designing, and integrating control systems himself. His unique multi-discipline experience leading and managing sales, design, programming, and project management prepare him for his role supporting the expansive growth at Nice while bringing partners access to the broadest product portfolio under the Nice brand.
"I am looking forward to continuing relationships with many of the dealers that I've come to know over the previous years and I'm excited to create new relationships and help partners improve their business. I plan to use my many years of experience in the residential custom install market to help my customers leverage our integrated product ecosystem to create new revenue streams and business opportunities," said Jason Meyers, Regional Sales Manager at Nice North America. "By always offering an ear or a helping hand, I will empower my teams and my partners to always do their best work."
To learn more about Nice North America, visit https://www.niceforyou.com
About Nice North America
Nice North America, a subsidiary of Nice, is one of the largest manufacturers of smart residential, commercial, and industrial solutions in the world, with seamless and easy-to-install technology for smart home control, security and automation, perimeter access, protection and control, sunshade solutions, power management, and whole home entertainment. The company is headquartered in Carlsbad, CA, with several R&D and manufacturing centers across the region. Professional integrators, dealers, and distribution partners grow their business with CEU training and education, technical and field support, and award-winning sales and marketing programs. The company is a proud national sponsor of the Gary Sinise Foundation R.I.S.E. program, supporting wounded veterans and their families with specially adapted smart homes. For further information, visit www.niceforyou.com
---
Press Contacts:
Agency Contact
Caster Communications, Inc.
nice@castercomm.com
401.792.7080
Corporate Contact
Richard Pugnier Vice President of Marketing & Education
Nice North America
richard.pugnier@niceforyou.com
Stay in the know!
Get the latest from Nice, including tips, new product information, and more.