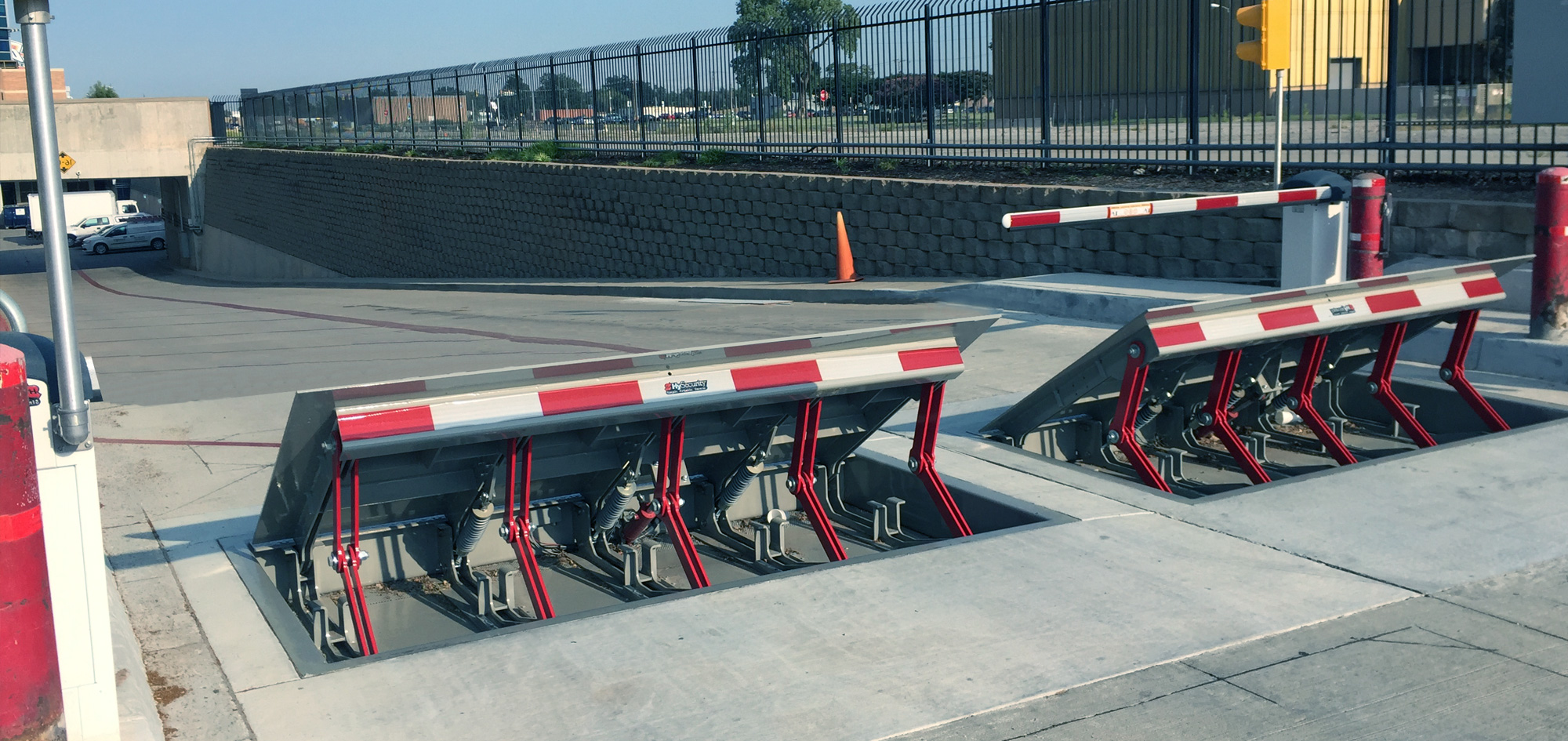 HydraWedge™ SM50
Worry free security.
The highest crash-rating and negative penetration provides security in a road-integrated design.
Rating
Zero-penetration, crash-rated wedge barrier*
Reliable
Long-life, low-maintenance wedge with optional UPS backup providing hundreds of cycles after power loss.
Programmable
Customized, configurable settings for site specific requirements
Connected
Real time system security alerts with optional HyNet™ Gateway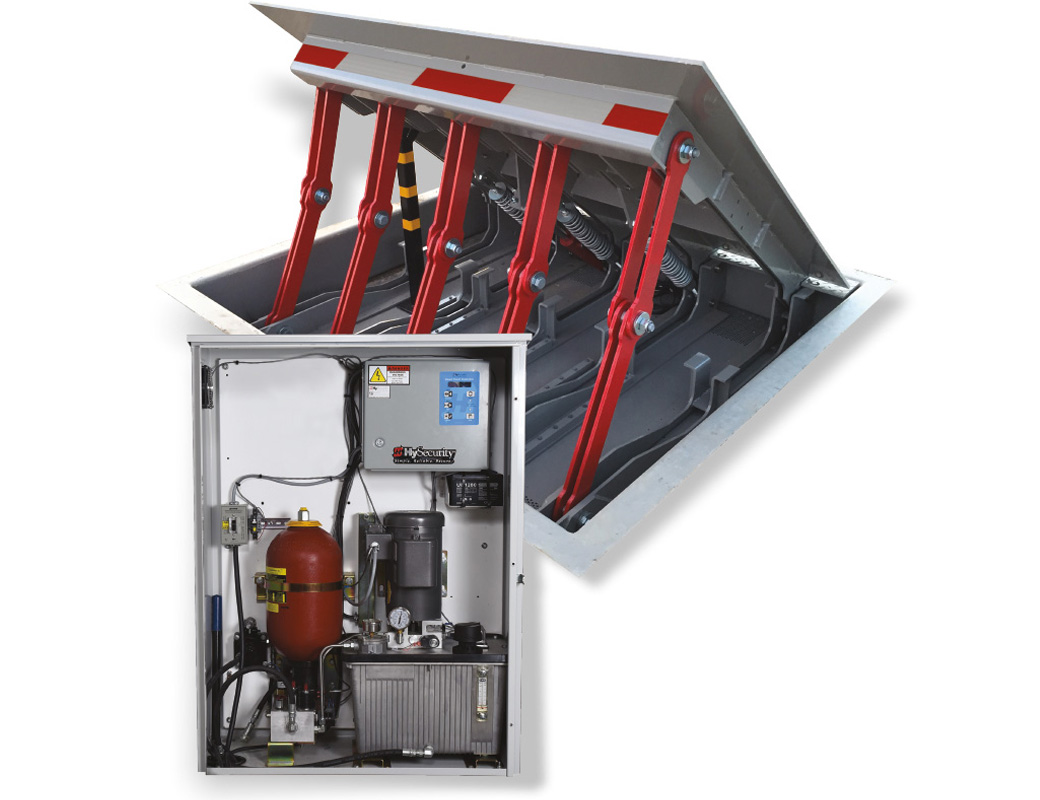 Reflective stripe tape with optional LED light bar
Small footprint and shallow foundation allows match of roadway surface
Light enough to install with loader or forklift, no crane required
Six backup cycles divided between twin wedges on accumulator after power outage
Hand pump for manual operation
Spring counterbalance increases speed and reduces motor HP requirement and maintenance
Remote monitoring, management, and maintenance.
HyNet™ Gateway offers connectivity by Ethernet or fiberoptic cable for real time monitoring of security threats and gate operations.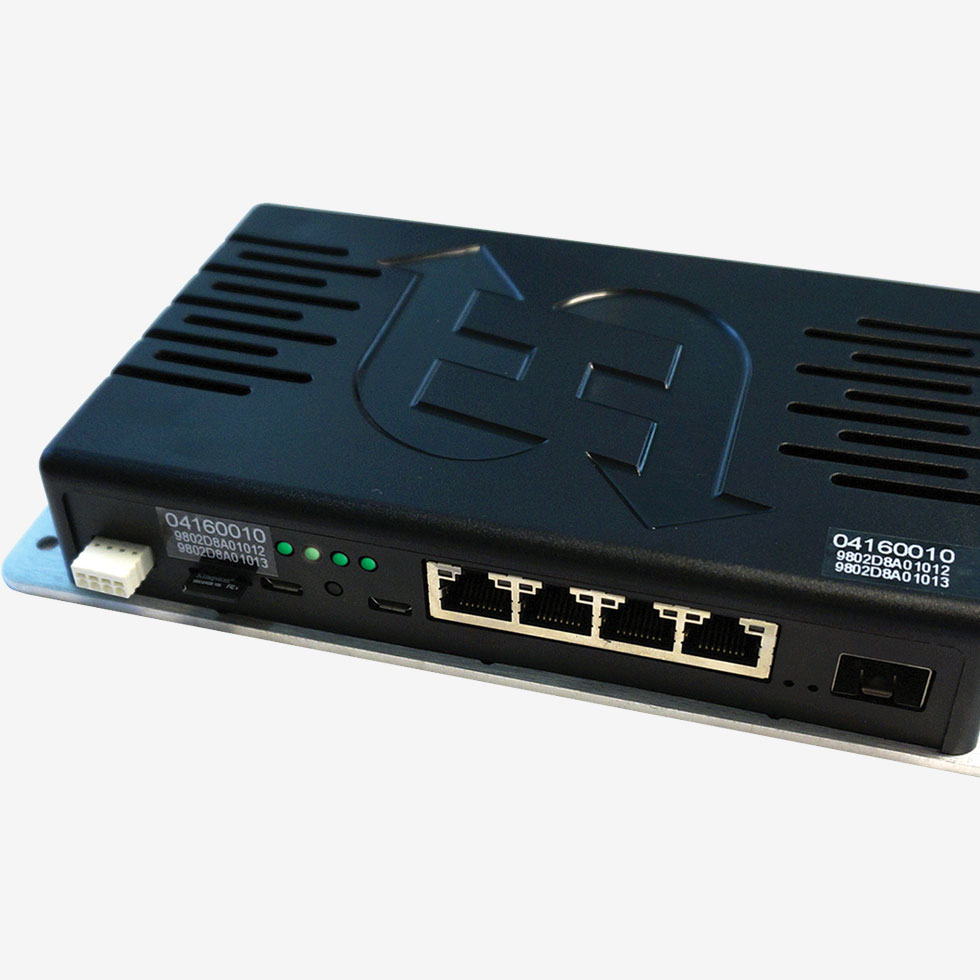 Technical Specifications
HydraWedge SM50 is available in widths up to 13 ft (4m) powered by HydraSupply XL. UPS versions available with backup power for hundreds of cycles and days of standby power.
Complete technical specifications can be found on our HydraWedge SM50 product spec sheet.
Operator

Model

HydraWedge

SM50

HydraWedge

SM50 UPS

HydraWedge

SM50 Twin

HydraWedge

SM50 Twin UPS

Performance

Top
Rating
Domestic ASTM F2656 M50-P1 and international IWA 14-1 V/7200[N3C]/80/90:0.0 and PAS68 V/7500[N3]/80/90:0.0/20.7 with no penetration. *
Drive
Hydraulic
Horsepower
2 hp
2 hp
5 hp
4 hp
Duty Cycle
300 cycles/hr
400 cycles/hr divided between 2 wedges
Open/Close Time
3 seconds
Emergency Fast Operate
1 second
Capacity

Top
Manual Operation
Hand pump
Wheel Load
44,000 lb axle load rating; 22,000 lb wheel load (19,958 Kg. / 9,979 Kg)
Wedge

Plate width: 2,2.5, 3, 3.5, 4 m (6.5, 8, 10, 11.5, 13 ft)

Plate height (raised): 1000 mm (3.3 ft)

Excavation width: Plate width + 700 mm (27.5 inch)

Excavation length: 3.7 m (12 ft)

Excavation depth:** 300 mm (1 ft)
Let's connect.

Learn more about the HydraWedge SM50.

We're here to help.

Access to HydraWedge SM50 manuals, spec sheets, and support.
| | | |
| --- | --- | --- |
| * | Ratings: ASTM F2656-15 M50-P1 IWA14- 1: 2013 PAS 68: 2013. Contact HySecurity to receive a copy of the ASTM F2656-15 M50-P1 Test Certification | |
| ** | 300 mm excavation: 200 mm reinforcing concrete + 100 mm roadway surface of any material. | |
Stay in the know!
Get the latest from Nice, including tips, new product information, and more.