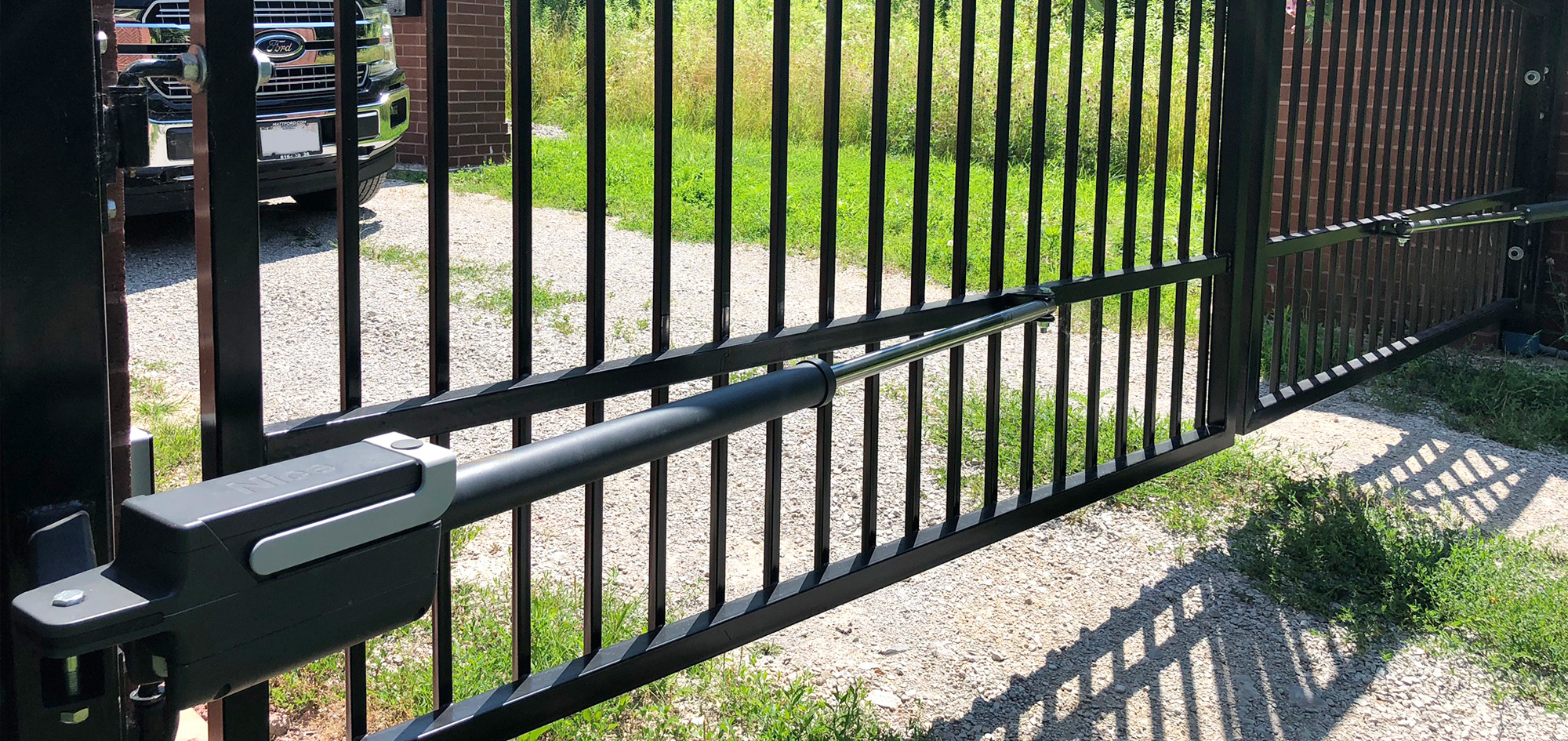 TITAN Linear Actuator
Linear Actuator for single or dual gates using AC or solar power.
TITAN enables easy, fast installation with smooth and quiet operation in a refined package. Modular components plus a locking manual release equals the right balance of sophistication and security.
Powerful
Move gate leafs up to 1,000 pounds and 20 feet
Easy Maintenance
Modular, field replaceable components for easy maintenance
Convenience
Easy access to limit switch adjustment
Secure
Locking manual release prevents unauthorized access, allows operation during power outage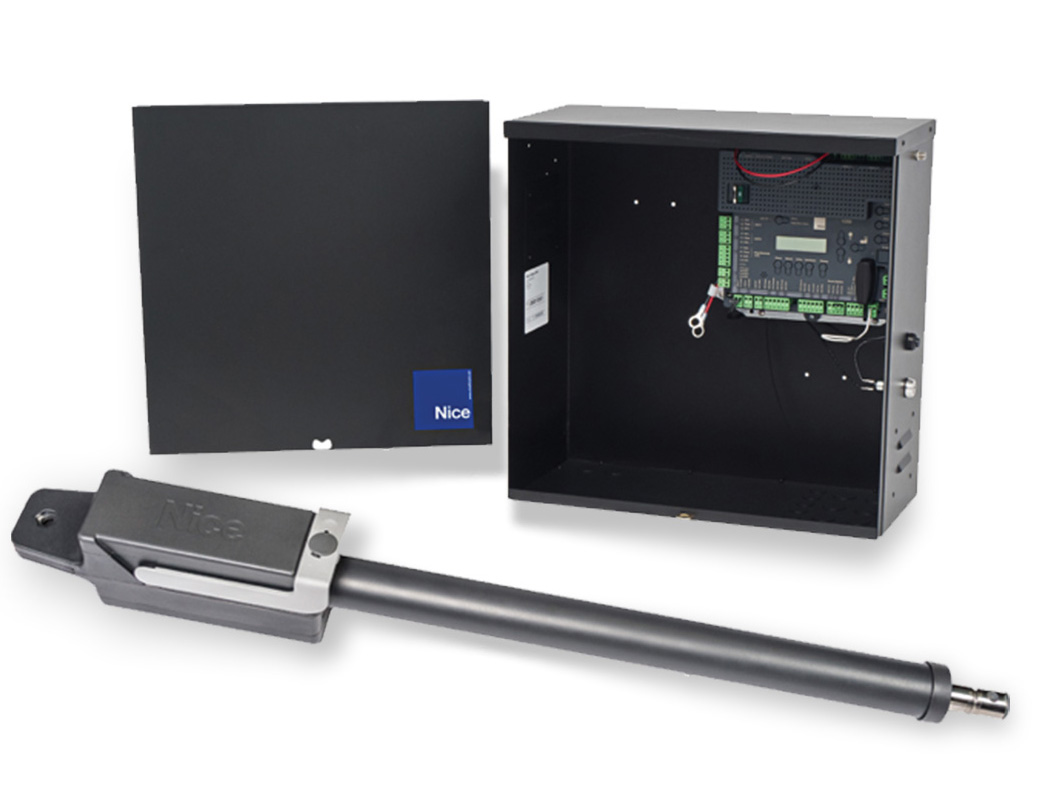 Modular, field-replaceable components with an elegant, refined design
Locking manual release prevents unauthorized access while allowing manual operation during power outages
Advanced 1050 controller available with soft start / soft stop feature which provides low-noise operation and reduces wear and tear on the gate equipment
New patent pending Pivot Bolt reduces gate binding and false entrapment detections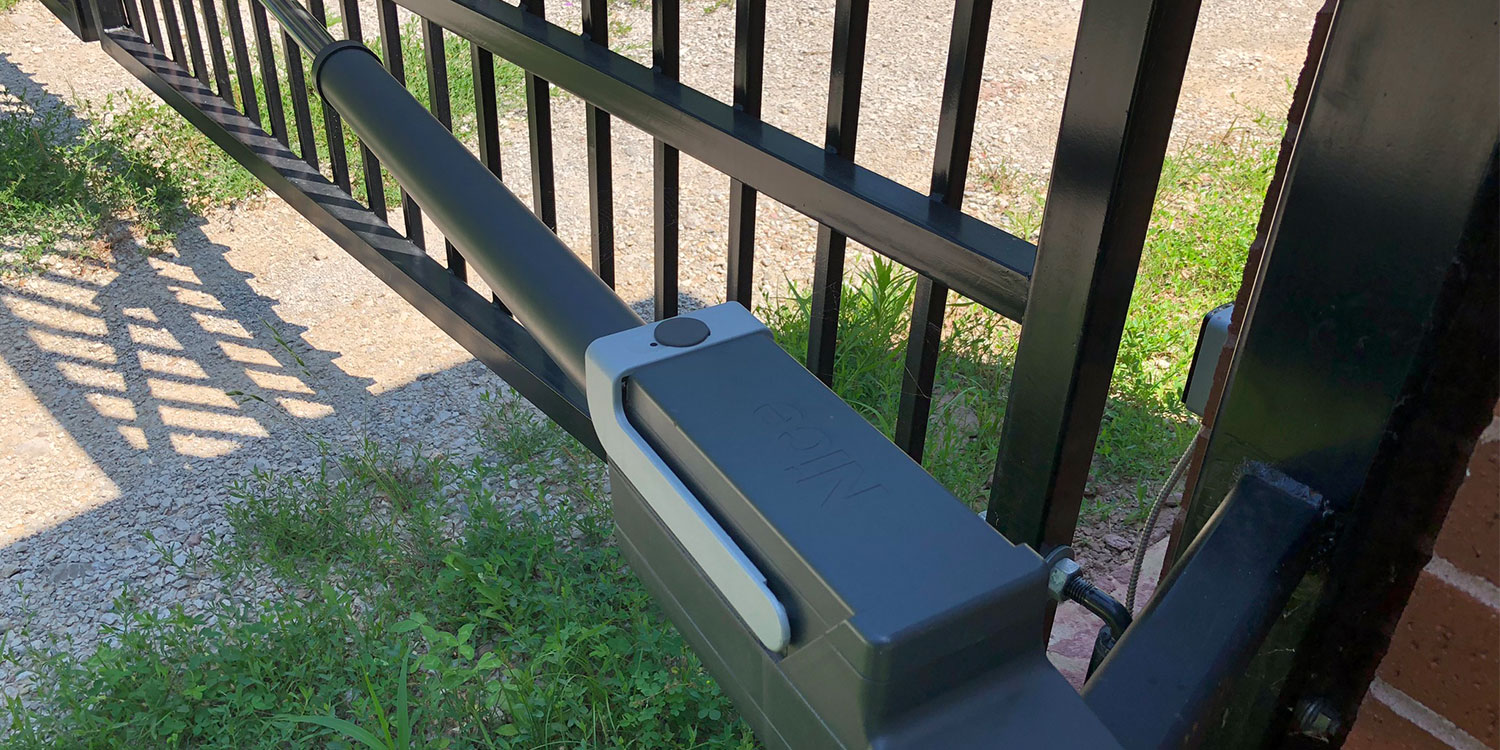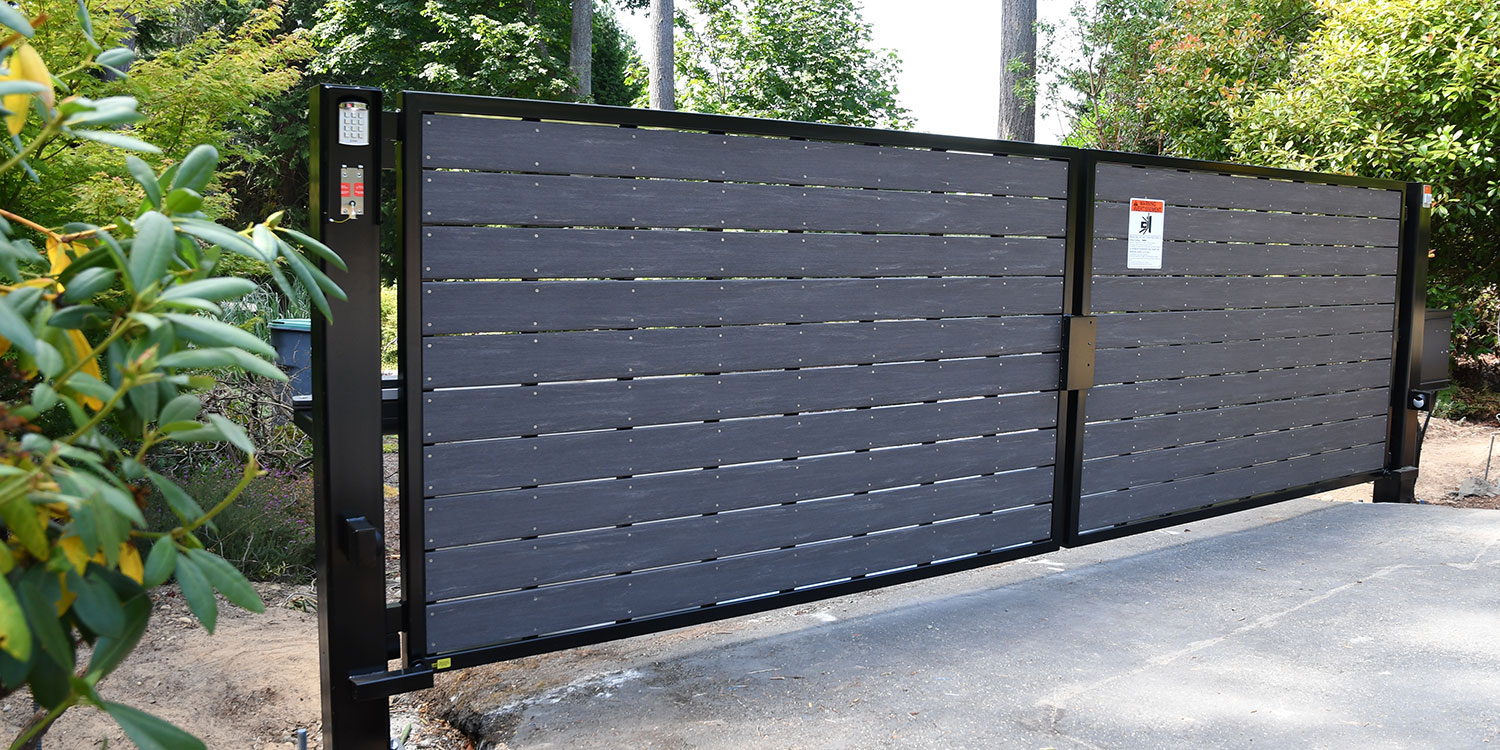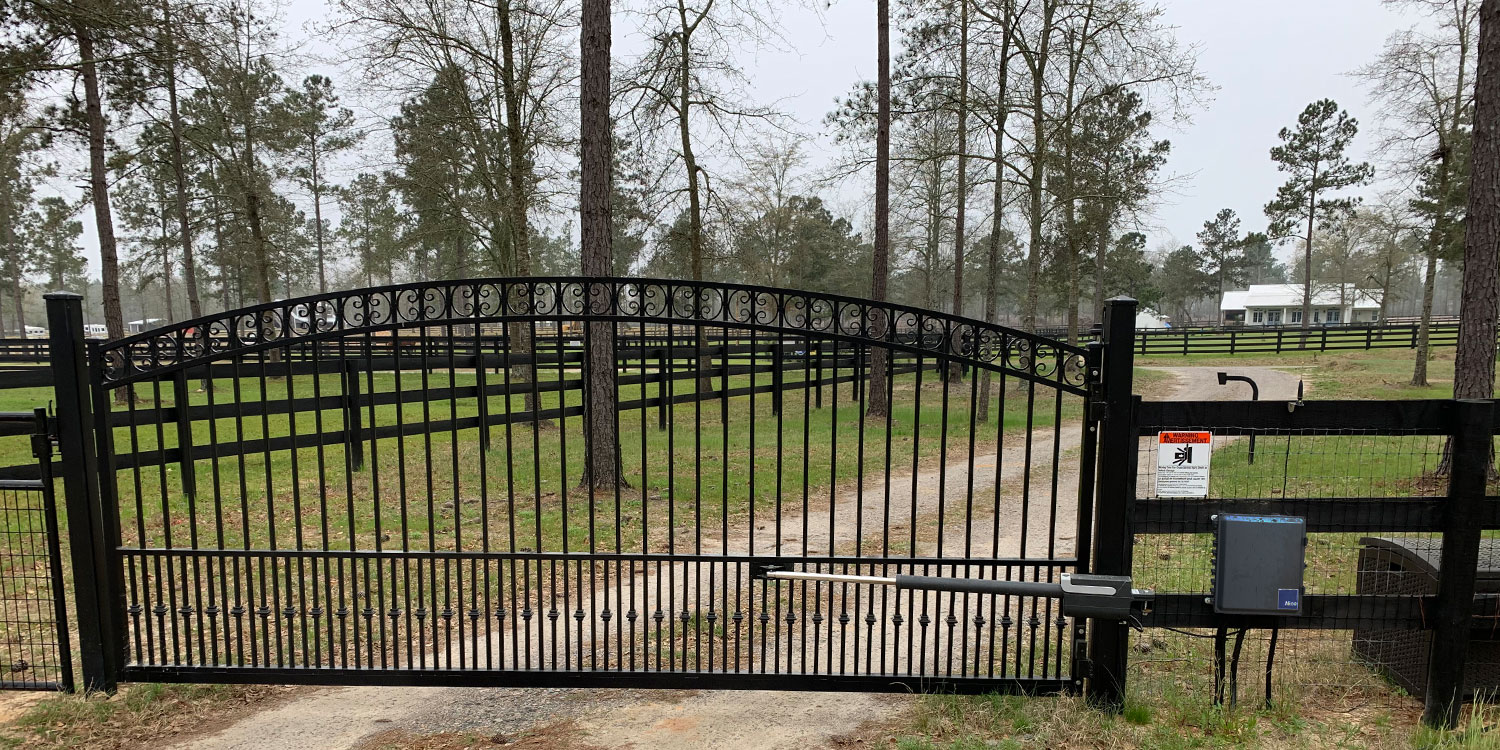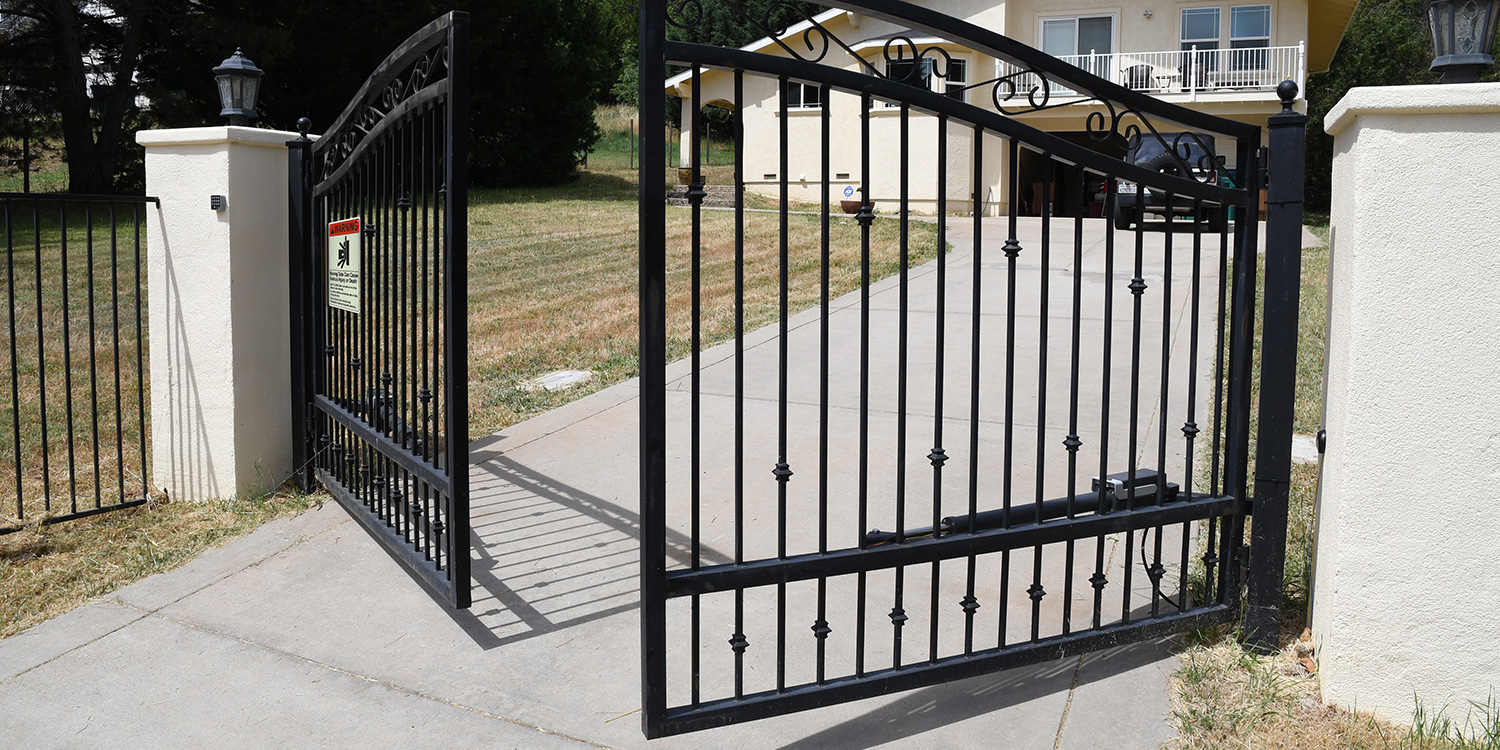 Simple UL 325 Compliance.
Mercury 310, the newest Nice residential controller, is available for purchase in bundles with an AC transformer or Solar option.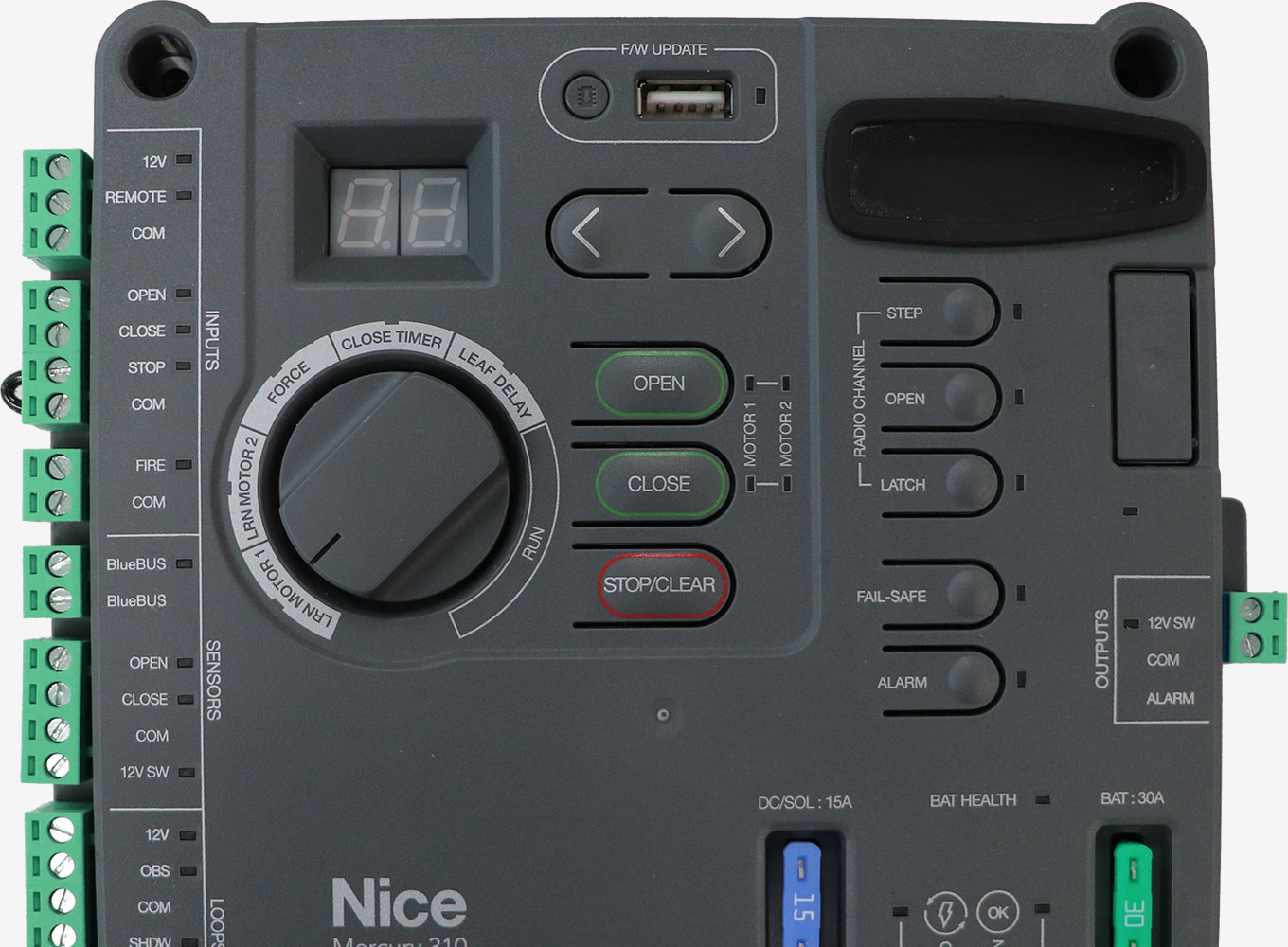 Technical Specifications
Designed with modularity in mind, TITAN is available as an all-in-one TITANKIT that has everything needed for a complete installation. Each TITAN linear actuator has field replaceable components that eliminates the need to return it to the shop for repairs.
Complete technical specifications can be found on our TITAN Linear Actuator product spec sheet.
Operator

Model

TITAN

12L1

TITANKIT

12L1

TITAN Bundle

310

Operator Kit

Single: CBOX1050 and 912L-1

Twin: CBOX1050, 912L-1 and 912L-2

Single: CBOX1050 or MB1050, and 912L-1

Dual: CBOX1050 or MB1050, 912L-1 and 912L-2

Single: ACBOX310 or SolarBOX310 and 912-1

Dual: ACBOX310 or SolarBOX310, 912-1, and 912-2

Performance

Top
Drive
Electromechanical
Duty Cycle
Continuous for AC; Varies based on solar charging capacity*
Open/Close Time (to 90°)

14 - 16 seconds

Open/Close speed set independently

14 - 16 seconds
Capacity

Top
Gate Weight/Length (Maximum)

up to 600 lb for a 20 ft leaf (272 kg for 6 m)

up to 1000 lb for a 8 ft leaf (453 kg for 2.4 m)
| | | |
| --- | --- | --- |
| * | Actual battery backed up cycles will depend on gate resistance to travel, cycle length, battery health, ambient temperature, accessory power draw and frequency of gate cycles during power outage. | |
Let's connect.

Learn more about the TITAN Linear Actuator.

We're here to help.

Access to TITAN Linear Actuator manuals, spec sheets, and support.
Stay in the know!
Get the latest from Nice, including tips, new product information, and more.