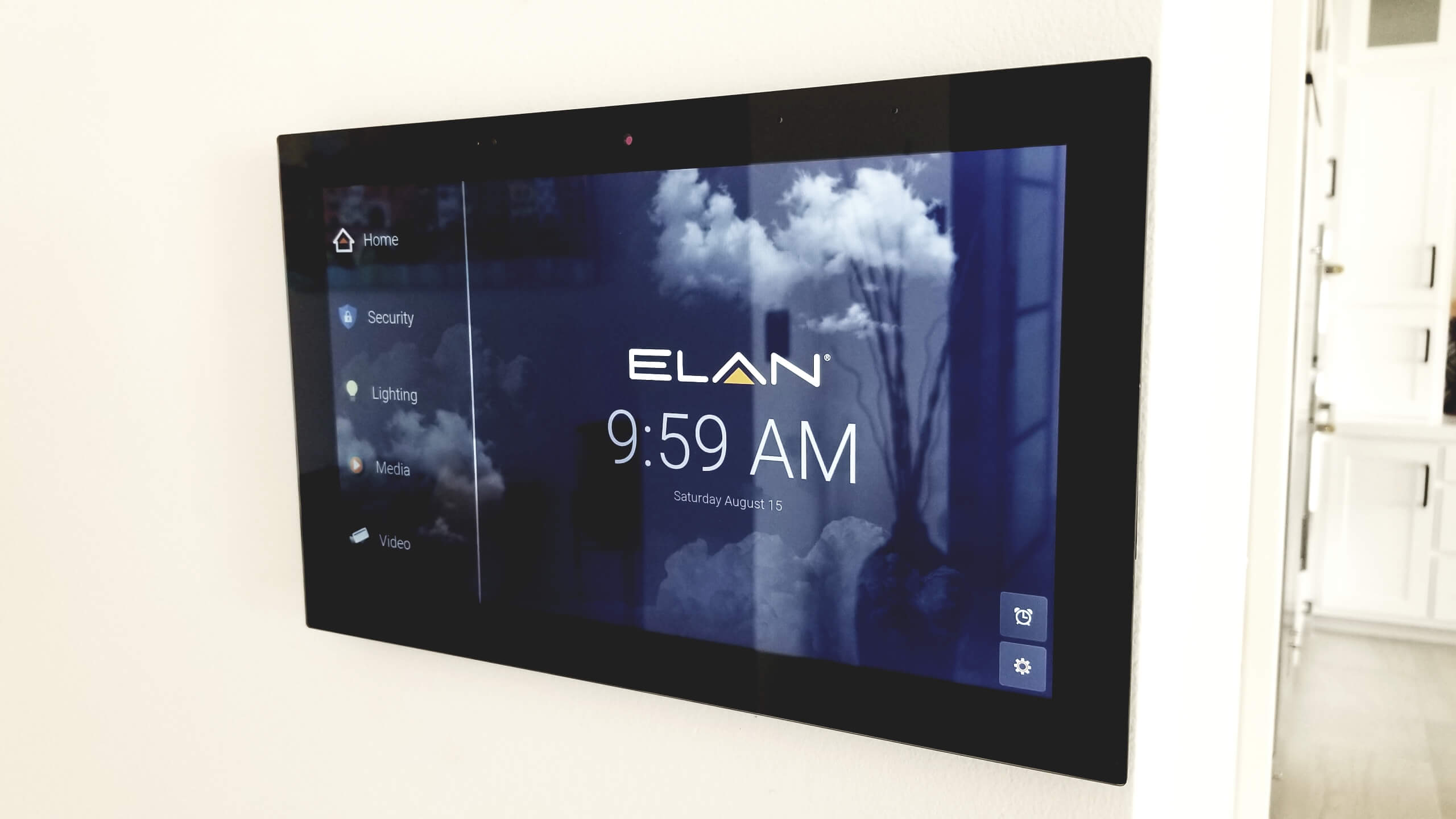 Product Announcements
July 14, 2022
Nice/Nortek Control Announces Software Upgrade for ELAN Control Systems for New Possibilities in Home Control
From small-scale to all-scale, the award-winning software network video recorder solution for ELAN surveillance now enables up to eight channels on a single license
CARLSBAD, Calif., July 14, 2022 – Nice/Nortek Control today announced the availability of its ELAN® Control Systems 8.7.500 software beginning July 25th, an impactful upgrade that builds on the award-winning ELAN surveillance platform and enables comprehensive surveillance for installations of any size. With 8.7.500, the software-based ELAN onboard network video recorder (NVR) now supports up to eight-channels with a single license when paired with a control extender. The software release, paired with updated solutions, allows partners to deploy surveillance solutions that support up to 36-channels and configure systems that uniquely fit the needs of each of their customers.
"It's now easier than ever to scale a surveillance system. This upgrade furthers our ELAN brand's focus to create more flexible and decentralized control systems. Additionally, it expands our partners' portfolios helping them to create more opportunities with ELAN," said Jeff Shaw, Vice President of Product Management, Control, Power/AV at Nice/Nortek Control. "We're shifting the NVR paradigm and keeping the integrator in mind as much as the end user. In pairing software with multi-purpose hardware not only are we providing an easier path for future features but also cutting down on set up and installation time."
The ELAN software-based NVR features simple installation, setup, operation, and requires minimal hardware. Control of the system is done completely within the award-winning ELAN user interface, giving users the ability to manage both the NVR and the cameras without the need to switch between the ELAN app to view live feeds and a surveillance app to review recorded footage. Using ELAN Management Cloud, partners install the license on an ELAN SC-100 or ELAN SC-300 System Controller, add external storage and the cameras are ready to roll.
For small-scale (four or fewer channels) or large-scale installations, there is no need to compromise on features. The new video platform is extensible and feature rich. A software-based approach allows systems to expand beyond the confines of single-purpose hardware deployments while providing partners and customers with an innovative solution capable of fitting their unique needs and growing with them. By leveraging existing ELAN controllers to provide the NVR capabilities, these extenders can be dual-purpose and support IR extension, media players, and handheld remotes.
"The immediate success of the ELAN 4-Channel Onboard NVR crystalized our vision for future updates designed to further enhancing the robust ELAN ecosystem," said Richard Pugnier, Vice President of Marketing and Education at Nice/Nortek Control. "The release of ELAN 8.7.500 provides our partners with a direct path to service any size surveillance installation, from small-scale to all-scale. Paired with cameras utilizing our video analytics software, this release is another example of how Nice/Nortek Control continuously innovates and expands upon provided solutions to better serve our partners and their valued-customers."
Included within the release of ELAN 8.7.500 is a new lighting scheduler with 32 programmable periods, to create a more personalized lighting experience in any zone.
Committed to complete partner support, Nice/Nortek Control is offering two live educational webinars for dealers and integrators to learn more about the ELAN 8.7.500 software upgrade and expansion capabilities. Interested attendees may register for the following webinars:
Regional Sales Managers are available for additional information, training materials, and marketing collateral.
About ELAN
The award-winning ELAN® whole-house entertainment and control solutions, by Nice/Nortek Control, are distributed through a comprehensive channel of select dealers throughout the United States, Canada, and countries worldwide. Its software was honored with a "Human Interface Product of the Year" award and continues to expand its intuitive functionality and customization to deliver the most personalized, feature-rich control experience available. ELAN control systems set the benchmark for today's smart homes with a single app interface to security, climate, entertainment, surveillance and video distribution products and integrations. To learn more, visit www.elancontrolsystems.com.
About Nice/Nortek Control
Nice North America designs and manufactures smart home and building automation solutions. Innovating since 1962, the company offers pro-install and DIY smart solutions in perimeter access, gates, barriers, access control, home security and automation, single-app intelligent control, sunshade solutions, whole home entertainment and video distribution for residential, commercial, and industrial environments. Complementing its Nice branded solutions, its family of brands includes 2GIG, Abode, ELAN Control Systems, FIBARO, Furman, Gefen, HySecurity, IntelliVision, Linear, Mighty Mule, Numera, Panamax, Proficient Audio and SpeakerCraft. The regional division of Nice is headquartered in Carlsbad, CA with regional R&D, manufacturing centers in Kent, WA and Quebec, Canada; and distribution centers in Phoenix, AZ; Olive Branch, MI; Chicago, IL; and Atlanta, GA. Professional integrators, dealers and distribution partners grow their business with award-winning CEU training and education, technical and field support, and sales and marketing programs with customized brand assets. The company is a proud national sponsor of the Gary Sinise Foundation R.I.S.E. Program, supporting wounded veterans and their loved ones. For further information, visit www.niceforyou.com/na
©2022, Nortek Security & Control LLC. All rights reserved. 2GIG and ELAN are registered trademarks of Nortek Security & Control LLC. Other brand names and product names mentioned herein may be the trademarks, tradenames, service marks or registered trademarks of their respective owners.
Press Contact
Caster Communications
nice@castercomm.com
Corporate Contact
Richard Pugnier
Vice President of Marketing, Nice/Nortek Control
760.517.1688
Richard.Pugnier@nortekcontrol.com
Stay in the know!
Get the latest from Nice, including tips, new product information, and more.