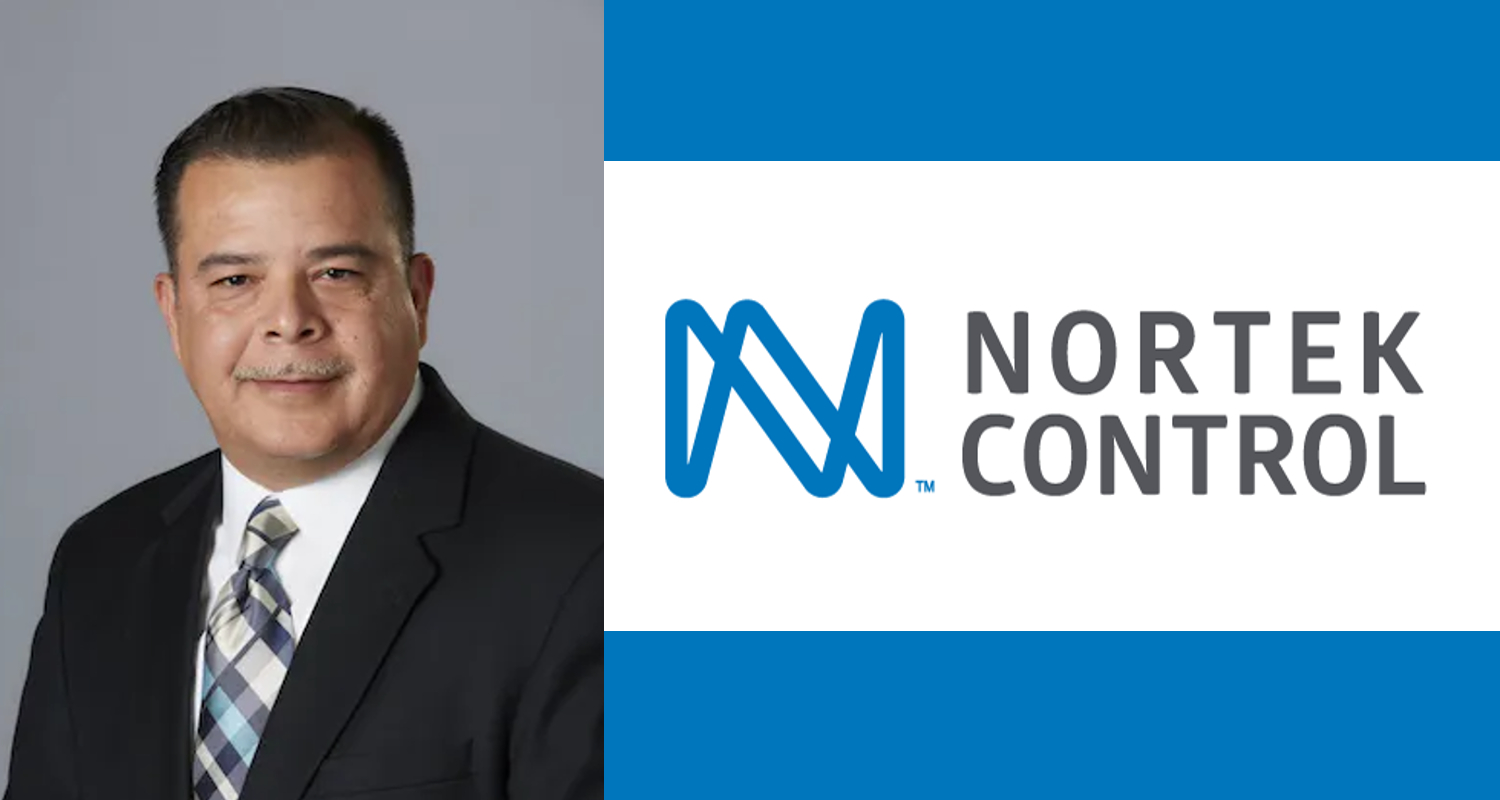 Press Releases
January 20, 2021
Rich Villafane Joins Nortek Control as New Regional Sales Manager for Security, Control, Power/AV and Health and Wellness Business Lines
Villafane brings 30 years of security industry experience and strong product knowledge to the Nortek Control Alabama, Mississippi, Georgia and Florida panhandle territory
CARLSBAD, Calif., January 20, 2021 – Nortek Control today announced that Rich Villafane has joined the company as the new regional sales manager for its Security, Control Power/AV and Health and Wellness business lines covering the Alabama, Mississippi, Georgia and the Florida panhandle territory.  Villafane will leverage his extensive security market expertise and product knowledge to help Nortek Control enhance its customer support and meet the company's sales growth goals in the region.
Along with his established and strong dealer and integrator relationships, Villafane holds certifications in different intrusion, video and access control platforms. Prior to joining Nortek Control, he held sales management positions at Interlogix and DMP.  Villafane is also a retired veteran with 22 years of service with the Army and Army Reserve including two tours of service in support of Operation Enduring Freedom and Operation Iraqi Freedom.
"What better sales platform is the Nortek Control 'Technology is in our DNA'! In my experience, this level of technology emphasis is what results in higher value and best in class products and solutions. I am happy to join the Nortek Control team and thrilled to be of service in working again alongside many known Georgia, Alabama, Mississippi and Florida panhandle customers. My goal is to bring growth, consistency and success to our new and existing dealers and distributors in the territory," said Villafane.
"Demand for Nortek Control branded Security, Access, Control, Power/AV and Health and Wellness products continues to expand requiring an elevated sales presence throughout the U.S. Rich is a demonstrated stand-out performer and highly respected by customers in the markets we serve. I am confident his professional, knowledgeable sales approach will represent Nortek Control well in the Southeast," said Jeff Costello, Vice President of Sales at Nortek Control.
About Nortek Control
Nortek Security & Control LLC is a global leader in smart connected devices and systems for residential and commercial customers, serving the security, access, AI, health & wellness, control, and power/AV markets. Nortek Control and its partners have deployed more than 5 million connected systems and over 25 million security and home control sensors and peripherals. Through its family of brands, the company designs solutions for national telecoms, big-box retailers, OEM partners, service providers, dealers, technology integrators and consumers. Headquartered in Carlsbad, Calif., Nortek Control has over 50 years of innovation and is dedicated to addressing the lifestyle and business needs of millions of customers every day. For further information, visit www.nortekcontrol.com.
Copyright © 2021 Nortek Security & Control LLC. All rights reserved. Other brand names and products names mentioned herein may be the trademarks, tradenames, services marks or registered trademarks of their respective owners.
Stay in the know!
Get the latest from Nice, including tips, new product information, and more.