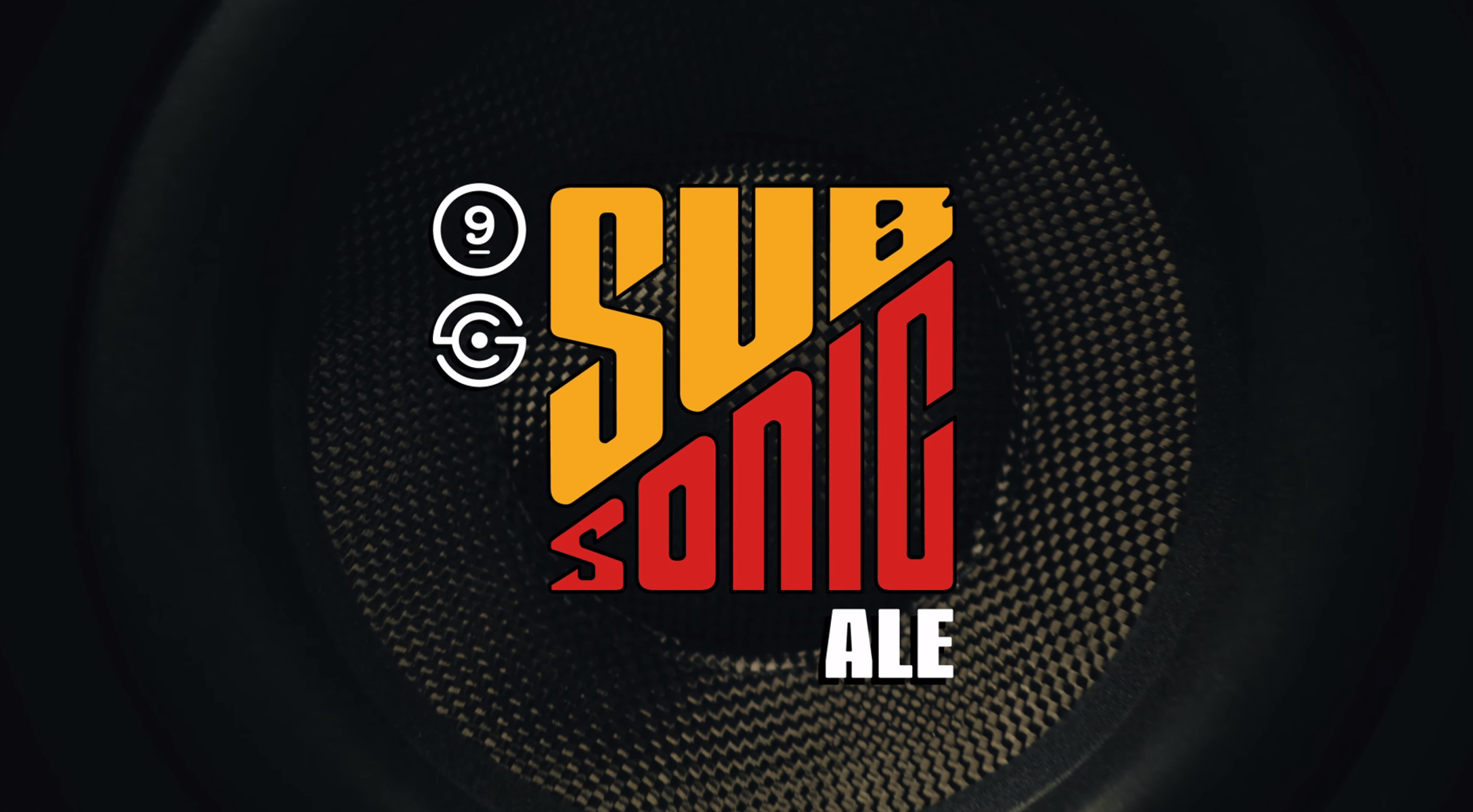 Press Releases
September 28, 2021
Nortek Control Dealer and South Carolina Brew Master Join Forces to Use SpeakerCraft® Speakers and Subwoofers for Sound and To Create Unique Ale
Great malt and music come together in local brewery to excite and entertain patrons with serious sound and full ELAN® automation system
CARLSBAD, CALIF., September 28, 2021 — Here's a story that has a head on it: a saga that's cool and refreshing during the end-of-summer heat. Nortek Control today announced Elite Dealer and Founder/Owner of Advanced Integrated Controls (AIC) Curt Hubner, and Walter Trifari, Brew Master and founder of Lot 9 Brewery, both of Bluffton, S.C., have discovered a way to combine two of their favorite things: craft beer and great music.
AIC frequented Lot 9 Brewery, enjoying the friendly environment, staff and beverages. "Our employees and I appreciated having an occasional round at Lot 9 Brewery," Curtis Hubner, AIC owner said. "Their beer is famous in South Carolina, and we love the spot where folks gather, food trucks pull up and people engage for fun and relaxation. But one thing always made the experience a little flat—the quality of the music inside and outside Walter's place. Before long, we began discussing SpeakerCraft® speakers and a great sound system as a possible solution to deliver high-performance music throughout to further elevate the lively space."
Curt and his crew installed a first-class audio system featuring SpeakerCraft OE8 Three-Way Speakers and new SpeakerCraft HRSi Subwoofers both inside and outside on the patio for great sound and depth of bass. The speakers and subwoofers were integrated with a Yamaha Musiccast multizone system so that Lot 9 could stream music throughout, separate it by zone and even pipe live band music in all areas.
"I am an audiophile at heart, and music gets me through my day at the taproom as I develop new brews for our customers," shared Walter Trifari. "I couldn't believe the rich, full sound of the SpeakerCraft speakers and subwoofers. Our regular customers have also noted how impressive the audio is, and it's at the ideal level for both entertainment and conversation. Plus, the system is easy to use and adjust from my phone."
And that's just the start of the story. Since the installation of the SpeakerCraft speakers, more exciting things have been brewing. The sound system was deemed so natural and successful, it sparked more creative juices between Walter and Curt, including the creation of a new brew. Music can be played over the SpeakerCraft speakers to entertain the beer batch as it passes on its way through fermentation to produce a new, great tasting beverage.
"Yeast is a living organism," Walter Trifari told us. "I find that it responds to music. A loud, proud new ale will be cool. We have the ability to create something very special here with the SpeakerCraft sound stamp for all our customers to enjoy so the legacy lives on in sound and in taste."
The two decided to honor the SpeakerCraft speakers by naming a special craft brew that tributes the legendary brand called SubSonic Ale. This new, handcrafted brew is a deliberate and painstaking process, and the final completion of the exciting elixir was launched this week.
Building on the success of the new SubSonic Ale and SpeakerCraft audio system, Lot 9 has expanded to being a fully automated brewery and gem of South Carolina. Thanks to Curt and his AIC team, a comprehensive commercial control system has been added that includes an ELAN® System Controller, four ELAN Cameras, an ELAN 8-Channel NVR, an ELAN Thermostat, an ELAN 8-inch Touchscreen and Lutron Lighting for smart control of the entire venue.
"This is very exciting and inspiring, and fits naturally with the rocking fun, lifestyle brand that SpeakerCraft brand is known to be worldwide," added Richard Pugnier, Vice President of Marketing for Nortek Control. "SpeakerCraft speakers have been honored in many ways, but this is definitely one of the most unique! To think that AIC and Lot 9 came up with a recipe to embody the brand in the SubSonic Ale goes beyond cool, and we can't wait to taste how the SpeakerCraft speaker sounds provide the rhythm to craft this one-of-a-kind flavor profile."
Follow the fascinating creation of the new SubSonic Ale that, like SpeakerCraft speakers, may be destined to become a legend in its own right. Visit the SpeakerCraft social media pages and watch the new video featuring Lot 9 Brewery and this unique ale.
About SpeakerCraft
SpeakerCraft®, the legendary and internationally recognized speaker brand by Nortek Control, combines premier audio with designer aesthetics to fill homes with music and audio enjoyment inside and out. Reverberating through every SpeakerCraft loudspeaker and subwoofer is a collective 100 years of audio innovation, design and technology from the Nortek Control portfolio. SpeakerCraft products are distributed through a comprehensive channel of select dealers throughout the United States, Canada and countries worldwide. For more information, visit www.speakercraft.com.
About ELAN
The award-winning ELAN® whole-house entertainment and control solutions, by Nortek Control, are distributed through a comprehensive channel of select dealers throughout the United States, Canada, and countries worldwide. The ELAN software was honored with a "Human Interface Product of the Year" award and continues to expand its intuitive functionality and customization to deliver the most personalized, feature-rich control experience available. ELAN control systems set the benchmark for today's smart homes with a single app interface to security, climate, entertainment, surveillance and video distribution products and integrations. To learn more, visit www.elancontrolsystems.com.
About Nortek Control
Nortek Security & Control LLC is a global leader in smart connected devices and systems for residential and commercial customers, serving the security, access, AI, health & wellness, control and power/AV markets. Nortek Control and its partners have deployed more than 5 million connected systems and over 25 million security and home control sensors and peripherals. Through its family of brands, the company designs solutions for national telecoms, big-box retailers, OEM partners, service providers, dealers, technology integrators and consumers. Headquartered in Carlsbad, Calif., Nortek Control has over 50 years of innovation and is dedicated to addressing the lifestyle and business needs of millions of customers every day. For further information, visit www.nortekcontrol.com.
©2021, Nortek Security & Control LLC. All rights reserved. SpeakerCraft and ELAN are registered trademarks of Nortek Security & Control LLC. Other brand names and product names mentioned herein may be the trademarks, tradenames, service marks or registered trademarks of their respective owners.
Press Contact
Cat Toomey
President and CEO
CATalyzing Communications
317.514.5546
Cat.toomey@nortekcontrol.com
Stay in the know!
Get the latest from Nice, including tips, new product information, and more.