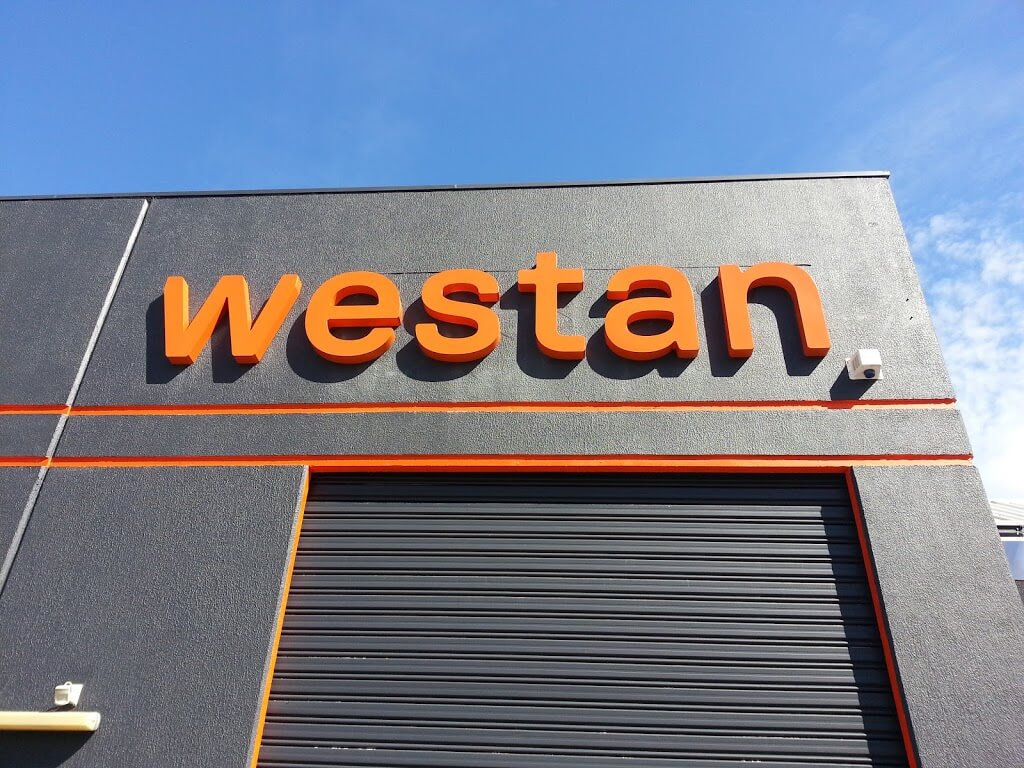 Press Releases
March 1, 2022
Nice/Nortek Control Announces Westan Australia as New Distributor of Proficient® Products in Australian Market
Located in the largest market in Oceana, Westan Australia provides expert sales knowledge, speedy delivery and excellent service for customers of Proficient® Audio products
MELBOURNE, Australia, March 1, 2022 — Nice/Nortek Control is pleased to announce the selection of Westan Australia as a distributor of Proficient® Audio products, covering the Australian sales territory. Established in 1989, Westan Australia is a highly regarded distributor of multiple cutting-edge brands for commercial and residential audio/visual products. Headquartered in Melbourne, Westan has several branches across the Australian market – including Sydney, Melbourne, Brisbane, Perth, Adelaide and other major cities across Australia.
Nice/Nortek Control chose Westan Australia as a new partner and distributor due to their excellent reputation within the audio/visual industry and their professional and technical competence. By including a wide range of Proficient Audio speakers and subwoofers to their list of products, Westan Australia adds to the current 2GIG® security solutions already sourced from Nice/Nortek Control for customers looking to purchase these products in the region. Westan Australia currently offers a comprehensive range of solutions which that integrate well within the commercial and residential arena and complement the products Nice/Nortek Control have to offer.
"Australia is a key market for us and selecting Westan as our partner simply made sense. Westan has years of experience and success working within the region. We're proud of this new partnership and the plans we've made to work together and create the best experience for our customers," said Horacio Morales, Director of International Sales at Nice/Nortek Control. "Westan's national presence, coupled with its warehousing and distribution capabilities, are perfectly placed and well-respected to provide the best solutions for clients."
"Westan is eager to add Proficient Audio to its growing portfolio of products. Proficient speakers and subwoofers are respected worldwide and perfectly complement our already extensive audio/visual solutions for our commercial and residential clientele," said Kam Aghtan, Managing Director at Westan Australia. "We're particularly excited to watch business grow with this partnership, and to play a role in enhancing audio experiences for installs in the Australia market."
About Westan
Established in 1989, Westan started life as an information technology distribution company specializing in the computer peripherals. In 2008 the company restructured to focus on the Audio Visual (AV) market. In the last decade, Westan has diversified its portfolio and supplies to all facets of the AV Industry. Westan distributes products on the cutting edge of audio-visual technology for consumers including products from brands including Epson, Samsung and Philips and are pleased to add Proficient from the Nice/Nortek Control stable to our offering.
About Proficient Audio
Proficient Audio, a Nice/Nortek Control brand, combines exceptional audio quality with designer aesthetics to fill any home with music and entertainment enjoyment inside and out. Internationally recognized for innovation in architectural loudspeakers and subwoofers, Proficient is available through a comprehensive channel of select distributors throughout the United States, Canada and countries worldwide. For more information, visit www.proficientaudio.com.
About Nice North America
Nice North America designs and manufactures smart home and building automation solutions. Innovating since 1962, the company offers pro-install and DIY smart solutions in perimeter access, gates, barriers, access control, home security and automation, single-app intelligent control, sunshade solutions, whole home entertainment and video distribution for residential, commercial and industrial environments. Complementing its Nice branded solutions, its family of brands includes 2GIG, Abode, ELAN Control Systems, FIBARO, Furman, Gefen, HySecurity, IntelliVision, Linear, Mighty Mule, Numera, Panamax, Proficient Audio and SpeakerCraft. The regional division of Nice is headquartered in Carlsbad, CA with regional R&D, manufacturing centers in Kent, WA and Quebec, Canada; and distribution centers in Phoenix, AZ; Olive Branch, MI; Chicago, IL; and Atlanta, GA. Professional integrators, dealers and distribution partners grow their business with award-winning CEU training and education, technical and field support, and sales and marketing programs with customized brand assets. The company is a proud national sponsor of the Gary Sinise Foundation R.I.S.E. Program, supporting wounded veterans and their loved ones. For further information, visit www.niceforyou.com/na
©2022, Nortek Security & Control LLC. All rights reserved. Proficient, 2GIG, ELAN, Furman, Gefen, Linear, Mighty Mule, Numera, Panamax, Proficient and SpeakerCraft are a registered trademarks of Nortek Security & Control LLC. Other brand names and product names mentioned herein may be the trademarks, tradenames, service marks or registered trademarks of their respective owners.
USA Press Contacts
Cat Toomey
President and CEO, CATalyzing Communications
317.514.5546
Cat.toomey@nortekcontrol.com
Press Contact for Westan Australia
Michael Carvosso
Channel Manager
02 8033 2186
www.westan.com.au
Stay in the know!
Get the latest from Nice, including tips, new product information, and more.