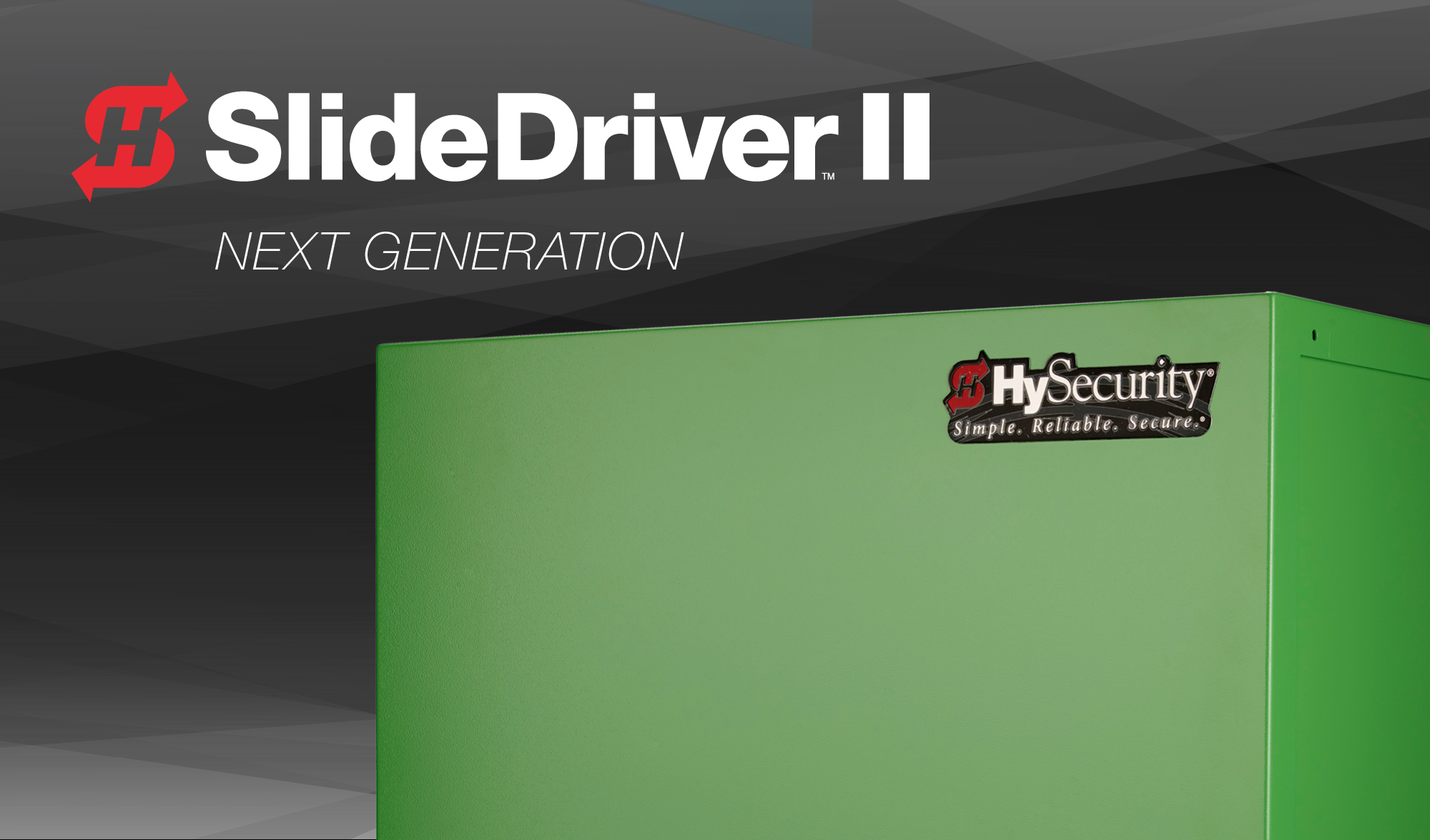 Press Releases
February 3, 2023
Nice Launches SlideDriver™ II With New SmartTouch™ 725 Controller from HySecurity
SlideDriver II utilizes a new series of SmartTouch controllers to simplify installation and streamline configuration
Carlsbad, CA, February 3, 2023 — Nice, a global manufacturer of smart home, security, and building automation solutions, today announces the next generation of SlideDriver from HySecurity: SlideDriver II hydraulic gate operator. Building on the SlideDriver legacy of providing durable and reliable security, the latest iteration utilizes its most intelligent technology to date with the new SmartTouch 725 control board. The release of the SlideDriver II and the SmartTouch 725 controller reinforces the HySecurity brand's commitment to delivering excellence as the preferred solution for sensitive perimeters.
With over 20 added features, including an improved user interface, the revamped controller delivers convenience and smart capabilities to the SlideDriver II, while offering simple integration with the HySecurity Installer App. Through the app, users have the ability to connect wirelessly with the controller to change settings, make adjustments, and run diagnostics. Preferred settings can then be stored as a record and reused on other operators to speed up configuration.
"The SlideDriver II is the culmination of four decades of consistently reliable performance, combined with the latest technology of today," said John Allen, Sr. Product Manager, Gate & Barrier, for Nice North America. "We tested the model extensively with select partners and adapted the final version based on this feedback. The result is a dramatic improvement to an already strong offering, with two controller options and a host of new features."
Building on previous models, the evolution of the SmartTouch controller addresses key areas of growth from consumer feedback without comprising the familiarity and consumer experience of the legacy technology. The model utilizes the same aesthetic design as other commercial controllers to provide a consistent experience for partners and consumers, with a completely updated system to provide widened accessibility and intelligence for day-to-day users.
Top New Features Include:
Simplified setup with the HySecurity Installer App
Integrated HyNet™ remote connectivity technology
Remote configuration & diagnostics
Dual contactless limit sensors
Adaptive Inherent Entrapment Sensor (IES)
The SlideDriver product by HySecurity has provided over four decades of durability and smart security. Its 12-gauge steel chassis and tamper resistant cover ensures optimal protection for any property -- from correctional facilities, to airports, data centers, and more -- and a life that spans decades. With industrial grade materials, it can move gates up to 20,000 pounds. The accompanied SmartTouch controller makes it easy to customize and cater to individual security needs.
For more information and to order the SlideDriver II and The SmartTouch 725 controller visit hysecurity.com.
About Nice North America
Nice North America, a subsidiary of Nice, is one of the largest manufacturers of smart residential, commercial, and industrial solutions in the world, with seamless and easy-to-install technology for smart home control, security and automation, perimeter access, protection and control, sunshade solutions, power management, and whole home entertainment. The company is headquartered in Carlsbad, CA, with several R&D and manufacturing centers across the region. Professional integrators, dealers, and distribution partners grow their business with CEU training and education, technical and field support, and award-winning sales and marketing programs. The company is a proud national sponsor of the Gary Sinise Foundation R.I.S.E. program, supporting wounded veterans and their families with specially adapted smart homes. For further information, visit www.niceforyou.com. 
---
Press Contacts:
Agency Contact
BCW
Brittany Gbur
brittany.gbur@bcw-global.com
Corporate Contact
Mark Owen Burson
Chief Marketing Officer
Nice North America
m.burson@niceforyou.com 
Stay in the know!
Get the latest from Nice, including tips, new product information, and more.