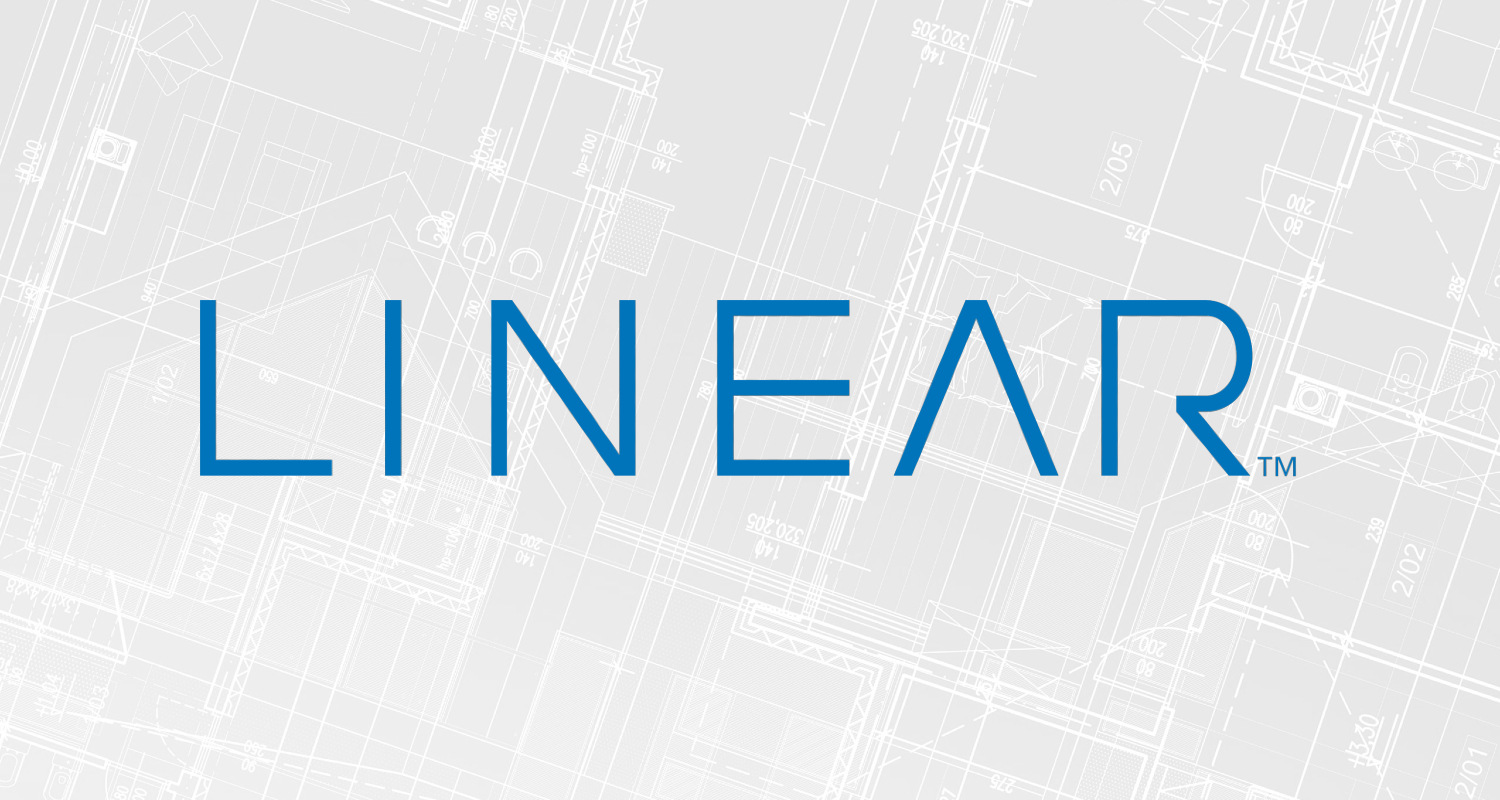 Press Releases
January 28, 2020
Linear Debuts New 7-inch Touch Screen and 4.3-inch Entry Pro Telephone Entry Systems
Affordable entry-level access control system allows gated community, multi-dwelling building residents to realize the performance/communication benefits of Linear's newest technologies.
CARLSBAD, California, Jan. 21, 2020 – Demonstrating its ability to provide innovative access control solutions for every type of customer, Nortek Security & Control (NSC) today introduced its browser-managed Linear Entry Pro EP-736, EP-436, and EP-402 Telephone Entry Systems. Linear designed the Entry Pro to enable small businesses, gated communities, gym facilities and those living in multi-dwelling residential buildings to have more reliable and intuitive access control capabilities.
"Access control systems are not known for being state-of-the-art, especially those used in smaller businesses and for multi-family residential dwellings," said Richard Pugnier, Vice President of Marketing at NSC. "We are changing that with the introduction of our 4.3-inch and 7-inch telephone Entry Pro Systems. All customers – regardless of their usage level or size – are now able to realize the technology benefits that come from an advanced new processing board that delivers enhanced system performance, improved communication across multiple networked devices, and highly upgraded two-way audio capabilities that ensure crystal clear communication between users."
The Linear Entry Pro EP-736 with a 7-inch touchscreen as well as the EP-436 and EP-402 models with a 4.3-inch display feature adjustable backlighting and an LED screen that is easy to read in direct sun. For further protection against harsh weather elements, the Entry Pro's new faceplate is engineered with weatherproofing seals and improved housing.
Along with the more powerful CPU board, new features include a motion sensor, ambient light sensor, and optional HD IP camera. The Entry Pro software has also been upgraded giving users easy-to-use intuitive navigation with prompts such as tonal cues and flashing keys to guide them through steps. This new software is also available for direct download on all Linear legacy EN/EC telephone entry panel products so existing customers, too, have the ability to benefit from the advancements to audio performance and network communications it provides.
"The Linear Entry Pro telephone entry lineup is designed to provide customers and end-users with a panel that looks modern on the outside, and is packed with cutting-edge hardware and software on the inside," said Mark Prowten, Director of Product Management for Linear. "The intuitive user interface simplifies the end-user experience for small businesses, gated communities, gym facilities and beyond, delivering a rugged yet reliable access control system that fully leverages the technological innovations of today."
The Linear Entry Pro EP-402 is an out-of-the-box solution that controls up to two doors, four readers (one in and one out per door). It offers 16 Gigabytes (GB) of storage, and the capacity for up to 1,000 users (or cardholders) and 5,000 access cards. Users also have the option to scale to 36 doors by adding a license key to upgrade should their needs grow. Additionally, the EP-436 and EP-736 exclusively include out-of-the-box availability for 36 doors and are readily upgradeable to 64 doors with a license key.
About Nortek Security & Control
Nortek Security & Control LLC (NSC) is a global leader in smart connected devices and systems for residential, security, access control, and digital health markets. NSC and its partners have deployed more than 4 million connected systems and over 25 million security and home control sensors and peripherals. Through its family of brands including 2GIG®, ELAN®, Linear®, GoControl®, Mighty Mule®, IntelliVision®, and Numera®, NSC designs solutions for national telecoms, big-box retailers, OEM partners, service providers, security dealers, technology integrators and consumers. Headquartered in Carlsbad, California, NSC has over 50 years of innovation and is dedicated to addressing the lifestyle and business needs of millions of customers every day. For further information, visit nortekcontrol.com.
Other brand names and product names mentioned herein may be the trademarks, tradenames, service marks or registered trademarks of their respective owners.
Stay in the know!
Get the latest from Nice, including tips, new product information, and more.