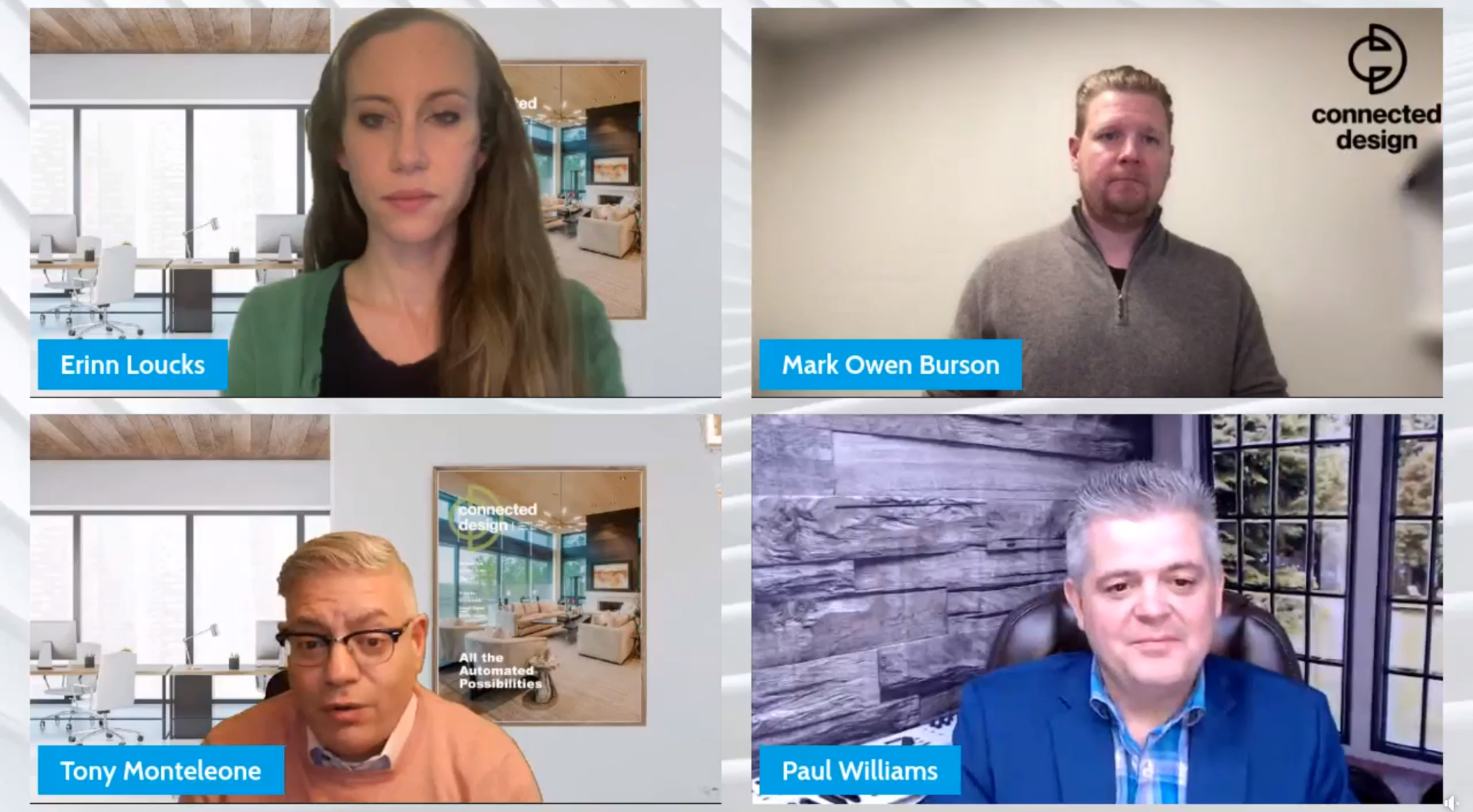 News from the Web
May 2, 2022
Nice/Nortek Control Explains the Origin of Its New Marketing Campaign 'Stronger Together'
October 2021 saw the merger of two of the biggest names in smart home security and automation in North America — the Nice Group and Nortek Control — to form the largest conglomerate in the industry: Nice/Nortek Control.
With this union, brands owned by the respective companies, such as HySecurity, Abode, Linear® Access, 2GIG®, ELAN® Control System, Panamax®, Furman®, Proficient® Audio, and SpeakerCraft®, among others, now reside under one roof. These brands have since been marketed under the slogan "Stronger Together", beginning at the International Builders Show 2022 in Orlando, Florida in February this year, wherein Nice/Nortek Control showcased their products in a unified booth for the first time.
But why "Stronger Together"? This has been in the minds of industry watchers and analysts. For the first time since the merger, two Nice/Nortek Control executives addressed this issue in a recent interview with Connected Design magazine.
In the interview streamed live on Facebook with Connected Design editor-in-chief Erinn Loucks and group publisher Tony Monteleone, Nice/Nortek Control chief marketing officer Mark Owen Burson and chief product officer Paul Williams discussed the "Stronger Together" marketing campaign that the company adopted since the merger.
Eyeing stronger global presence
"Nortek Control has a long history and really a solid reputation for delivering smart home power and AV, access control, and security innovations to the market in North America and to their global customers. With its highly successful commercial brands, the large portfolio of award-winning products — over 250 patents — the company was really always in our watchlist from both the competitive and acquisition point of view. Meanwhile, Nice has been in the North American market since 2008 and has had a strong global presence in home and building automation since its founding in 1993," Burson told Monteleone, recalling the history of the respective companies when it comes to smart home automation and security.
"Our goal is to be recognized as the leading brand offering platform-based integrated solutions across smart home, security, and home and building automation markets. So, this move, and this acquisition, substantially strengthen the presence of Nice in North America and globally, and it's really because of the experience, know-how, and expertise of the Nortek Control team, coupled with the technology and capabilities of their solutions that brought some natural synergies to the Nice portfolio," he added.
When Monteleone asked how the merger was going, Burson said, "The synergies and teamwork have been just outstanding. It really feels like we've been a single organization for years so it's really great."
He then credited and thanked all the teams involved in the merger, particularly the production and manufacturing teams who worked hard despite the pandemic and supply chain issues. "They all hit the ground running right after the acquisition and the integration teams, we established those about a month after the announcement and we've been driving toward unifying our operations as a single organization in North America," he explained.
Products + services + solutions
In response to Louck asking for details regarding the marketing campaign "Stronger Together", Burson explained how the slogan came to fruition and the meaning it carries.
"It was originally the internal theme promoting unity across the global group and specifically within the North American teams. When we were brainstorming on Teams for the rebranding of Nortek Control to Nice, Stronger Together just continued to resurface and just be there because it's so applicable not only internally but also in reference to products and solutions as well as our commitment to the channel and relationships with partners," Burson said.
"When we talk about the meaning of it, it's really products, plus services, plus solutions, regardless of the line of business or brand that are stronger together. And it's also the new company plus partners that are stronger together and so on. So, the intent is really to communicate that Nortek Control is become Nice and that that new single team and organization being formed in North America is stronger together because of all the different entities and people coming together. And the new organization will be stronger together in a way that's also able to better service to our partners and customers like never before," he added.
Burson also explained that the campaign is really a series of sub-campaigns across all of the company's commercial brands — from 2GIG® Security to ELAN® Control Systems and Linear Access to HySecurity — promoting the individual offerings and solutions as well as the transition to North America happening throughout 2022, with that major component being the full transition of Nortek Control to Nice that will take place at CEDIA (Custom Electronics Design and Installation Association) Expo this year.
Additionally, Burson talked about the promo the company is offering dealers, which is the opportunity to win $20,000 worth of Nice products by signing up, following along, and engaging with Nice/Nortek Control throughout the transition.
Integration = solutions
For Williams, the merger of Nice Group and Nortek Control is all about the integration of different products from across the different brands that the companies now own together.
"It's the integration of those products, bringing them into bear so we can really bring these unique customer offerings and experiences to consumers. And so, you're going to see a lot more of that within our own brands," Williams said.
"But you're also going to see that with third-party brands. We're not going to have all the solutions necessary to deliver an experience for a consumer. Which then is one of the other focuses that we have which is really focusing on the customer. We're making this really purposeful change to start going away from product thinking to solutions and customer thinking. We're making sure they're developing these really great solutions that solve problems for customers no matter what kind of space they're in, whether in a residential space, commercial space, industrial space or governmental space," he added.
He also explained how all these new solutions from Nice/Nortek Control are going to start moving toward a more stable platform that end-users can rely on no matter what Nice/Nortek Control brand they're using.
"We want to make sure that as we're developing these solutions, we've building a very stable platform and really what we believe we have the ability to do is create that connected platforms for smart spaces of the future as we bring that together. Which then brings in a whole host of other things like aware spaces, AI, the ability for us to not only determine what's going on in the space, but make sure that it changes based on history, based on historical information that's happening in that space and learning about the way that space is being used to then predict and make changes for that consumer," he explained.
He then went on to elaborate the different integrations that are coming to the different Nice/Nortek Control brands, beginning with the 8.7 OS update for the ELAN® Control System and its system integration with the 2GIG® EDGE Security Panel. He also explained the integration between Linear® Access telephony access products and HySecurity gate and barrier products, the integration between the ELAN® Control System and the Panamax® power management products, the new AV products from Proficient® Audio and SpeakerCraft®, as well as the exciting new products coming from smart home security brand Abode.
"We've just started to kind of uncover a little bit of what's coming and what we have. If you're not a dealer today, now is the best time. Get on board with us. You're going to see we're heading in some really cool direction here. We are uniquely positioned to take the technology, and I don't think many companies are well positioned to do that," Williams said.
"What that's going to mean is profitability for you. It's going to mean that your customers get great experiences and that's really going to yield profitability and growth in revenue for you as a business. So please, come check us out. By all means, reach out to us. We're happy to talk to you about what we can bring to you and help your business be successful and, at end of the day, it's about making customers happy. We know that's what you're doing. We want to do the same thing. We want to make sure we're driving that for you," he added.
Building on what Williams said, Burson stated, "The real benefits here of this acquisition are for our partners and the end users. I mean, like seven months ago, our partners and dealers, they would've need to work with different companies altogether for a complete home or building automation solution. But now, if you're a dealer of Nortek Control and Nice, you can experience really is just an incredible enhancement of that by partnering with a large organization that has a super strong commitment to the channel as well as a single source global provider and manufacturer of the most complete ecosystem for homes and buildings."
"The other thing here is what was Paul is saying in terms of end-user experience. You know, the platform-based ecosystem that we're building offer that unique customer experience in this space and, as you know, the smart home, control power, and AV spaces is currently fragmented and a little bit disconnected. So, for Nice, our focus is on changing that game in that regard to ensure that the end users are really free to come and go with simplicity and peace of mind as we work to deliver solutions that simplify everyday movements," he added.
Watch the entire Connected Design interview in the Facebook video below:
Stay in the know!
Get the latest from Nice, including tips, new product information, and more.