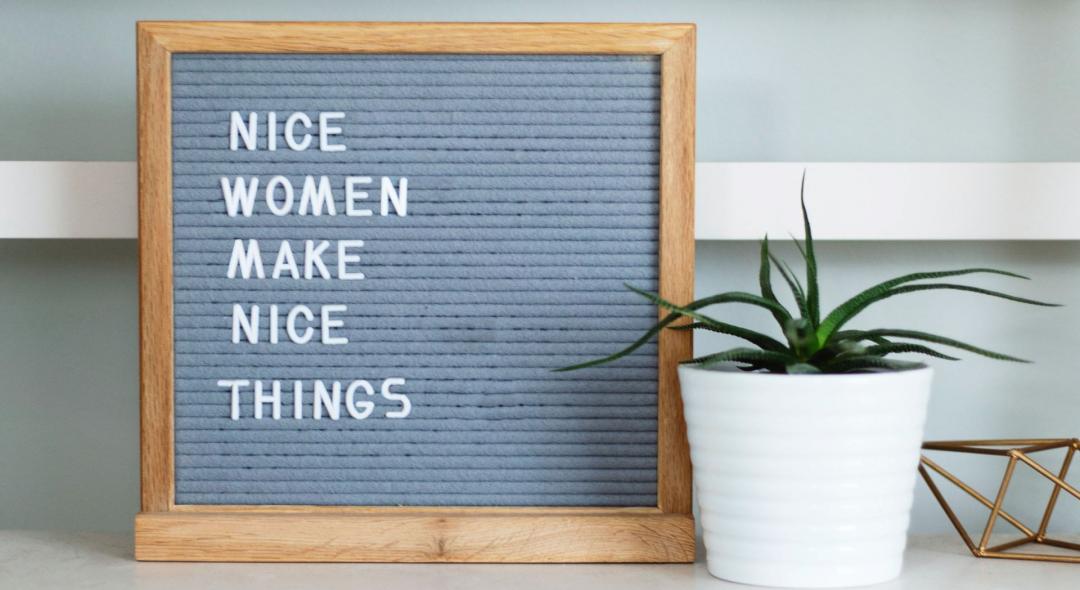 There are many spoken and unspoken truths about women's rights and equality. Stories of triumphs, and success are honored and celebrated by many and there have been several discussions about how industries can move forward elevating the role of women in the workplace. And while we've come a long way from traditional female perspectives, we still have further to go when it comes to diversity and inclusion. So, we sat down with some women from Nice North America to discuss what it's like working in a male-dominated industry and what we can do as a group to continue breaking barriers.
We were joined by Robin King, the Human Resources Manager from Nice North America; and Nikki Dinnel, the Central Territory Specifications Consultant for Nice/HySecurity.
"As an HR support person, I work with and support female team members in addition to all our employees." 
Robin has been in human resources for 30 years and with the company for two years.  She's worked previously with Nikki along with all other women within the Nice organization. "At Nice/HySecurity, we do have other women in more typical male positions: our quality manager is a woman. And we also hired a young woman for production who now works in tech support. We have several females on our production team and in Nice Canada as well."
"There's very few women that do what I do."
As a Specifications Consultant, Nikki works with architects and engineers on specifications and site plans for Nice and HySecurity products during planning and project design phases. She has an extensive experience working for companies within the security industry. One of her notable roles was with MillerEdge: "I worked for them for several years and it's there where I learned about the AIA continuing education program and subsequently created the program for MillerEdge to educate architects and engineers via their CEU credits.  "
Robin and Nikki mentioned other notable women in the company like Michelle Cope, one of the company's quality and tech support managers. They also mentioned working with multiple women across the industry, but the numbers remain small. Nikki states: "For the gate and door operator industry, it's challenging. It has been a male-dominated industry for a long time. And, although there have been several women owners, sales, distributors, and engineers nowadays, it's always been 'a man's job'".
We sat down and talked about the current state of women in security, and we all agreed on one good thing — it is not as bad as used to be. According to reports, women's employment in male-dominated fields increased by 5% from 2016 to 2018. It is not a lot, but progress has been made. By 2018, only 7.2% of women worked full-time in male-dominated occupations in the United States.
In other news, recent ISC2 reports show that women are foraging the path towards management: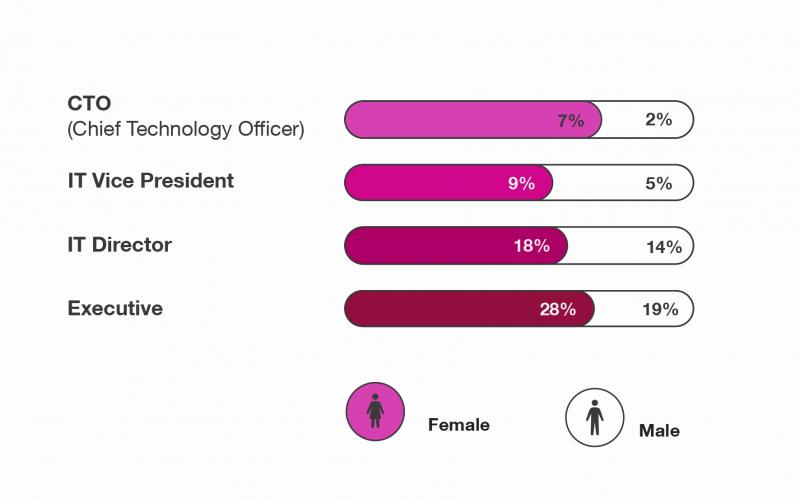 While this may seem like things are improving, achieving higher positions is not easy. Many women report difficulty moving up their careers despite having higher levels of education. The same ISC2 report shows in the cybersecurity industry, 44% of men have post-graduate degrees, compared to 52% of women. And the difficulties do not end there. Women in security and tech reported challenges in their work environments. Nikki herself shared her own experience: "A few years ago, I remember taking a call and the gentleman on the other line said, 'I need to talk to a man.' And I said 'Well, maybe you should start with me, and we'll see how that goes.'" The caller quickly discovered how capable Nikki was at resolving the situation.
Companies can do and gain a lot by providing a safe space for women. In fact, the ISC2 report also shows the men and women face the same obstacles at work. Objectively, it highlights that women and men perform at the same level provided with the same resources and safe space. Robin adds: "There's more that could be done, but there are certain people attracted to certain industries so that's why we might not have as many females and people of color in the organization. But it's still important to have diverse people involved in making products that you sell to the open public".
"Being more inclusive intentionally means doing things that emphasize we are included." Shondra emphasizes the need to include women and meaning it. This would attract more women in the industry and could attract a diverse set of people in the future. Nikki adds: "Include women, focus on them, and bring them to the industry—whether it's security or construction—because a lot of women don't think of that."
Companies within the security industry can do so much to make sure they are on top of the gender gap situation. Robin highlighted that she provided an Anti-harassment/Anti-sexual Harassment training to help shape a comfortable space for women in the company. When we asked what the industry can specifically do to close the gender gap and here is what they said:
Start a mentorship / partner program for women.
Highlight what people are doing right. 
Marketing can also play a role. If you start to promote security as an appealing industry, especially now with everything that is going on, that would be a way to get more diversity. - Robin
As far as what Nice can contribute to Diversity and Inclusion, specifically regarding women in the organization, the team had this to say:
Information Distribution and Visibility.
Internal Career Development. Robin stated: "It goes beyond hiring women, it's also about making sure to be considerate who might be the best person who the job or promotion."
Collaboration / Women-focus groups. Nikki mentions a mentorship program or a get together for the women of the company. She states: "I would've love to meet more women because I've never worked many of them. It would be nice to meet other people on the team."
Robin and Nikki shared a couple more stories with each other before ending the interview. And before we signed off, we asked them what their advice would be for women who are looking to work in security. And they said that hard work will never go unnoticed and that getting a mentor will help in the long run. Collectively, they said it's important for women to "Find a mentor, do your homework, learn as much as you can with the technology you're working on, and it'll fall into place!"
The security industry has much to do when it comes to diversity and inclusion. But the necessary steps are being undertaken to solve the gender gaps and challenges. If there's anything to learn from these women, it's that diversity has brought more value to the company and there's no doubt that women have a place in the security industry. And you can simply look at the success they've experienced in their career and within the organization as proof.
Stay in the know!
Get the latest from Nice, including tips, new product information, and more.