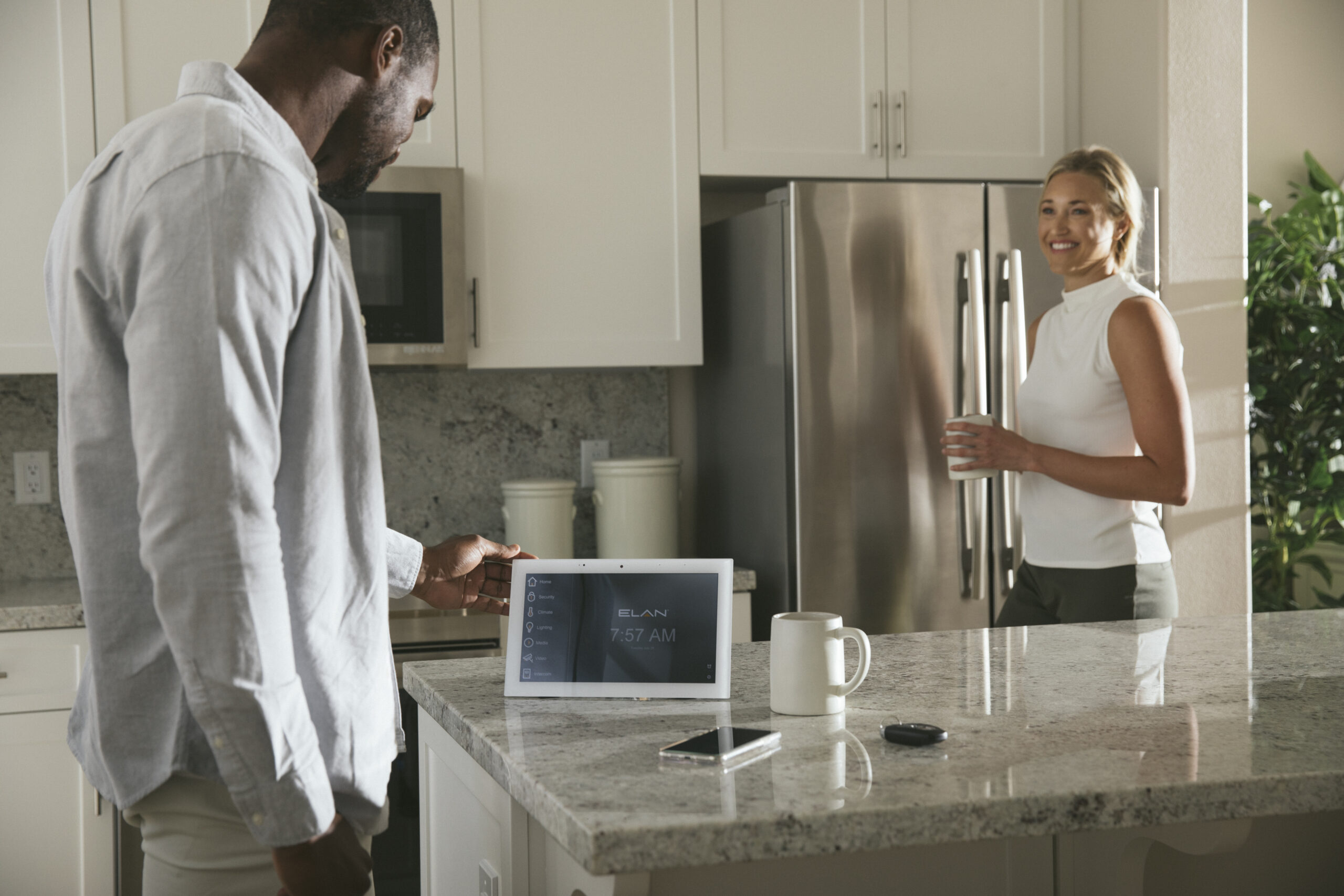 Builder Program
October 10, 2020
Residents Achieve the 'Connected Home' Experience at ParkWest Townhomes
Imagine a home where all your devices are integrated and controlled through one simple user interface. A home where you can easily tap a button to dim your lights, set the thermostat to your preferred temperature, listen to your favorite playlist from your desired streaming service, and even lock the doors from your smart device. Welcome to the Connected Home.
The Builder Services Program from Nortek Control specializes in not only new residential homes, but multi-dwelling units (MDU) such as apartment complexes and townhome communities. Through our program, an MDU building's security, access control, climate and audio/video can share a common platform with the smart home control, automation and entertainment in each residential unit. This is all made possible through the ELAN® smart home and building control platform, which is used to design and engineer integrated solutions that transform individual "smart devices" into a connected system that delivers the safety, comfort and convenience that today's homebuyers demand.
Builder Services Program Packs Tech into New MDUs
A great example of what the Connected Home looks like can be seen at the new ParkWest Townhomes, located in Camarillo, CA. Developed by Aldersgate Investment, LLC, enlisted the help of our Builder Services program to achieve high-tech sophistication through the connected home. Featuring 87 townhomes, designed by Marshall's Design Inc., the ELAN smart home automation system is included in every unit. Also included in each townhome is an ELAN smart home controller, video doorbell and intercom, lighting controls, and thermostat, all installed by a local integration partner, SecuraCom®, who is certified to install NSC's ELAN control products.
Homeowners are able to achieve the ultimate connected home experience through the ELAN control platform with an intuitive single app interface and seamless integration with many smart devices and popular streaming services. Additionally, SecuraCom makes it possible to provide a base system that can be personalized to meet the lifestyle of each individual homebuyer.
Meeting homebuyer's demands and growing interest in smart home and home automation capabilities is made possible through the connected home features. The Builder Services Program helps simplify the buying process for all parties involved and delivers exceptional solutions.
To learn more about the Builder Services Program, email us at builder@nortekcontrol.com. Be sure to sign up for our newsletter, Builder's Connection, for more news, updates and project profiles!
Stay in the know!
Get the latest from Nice, including tips, new product information, and more.