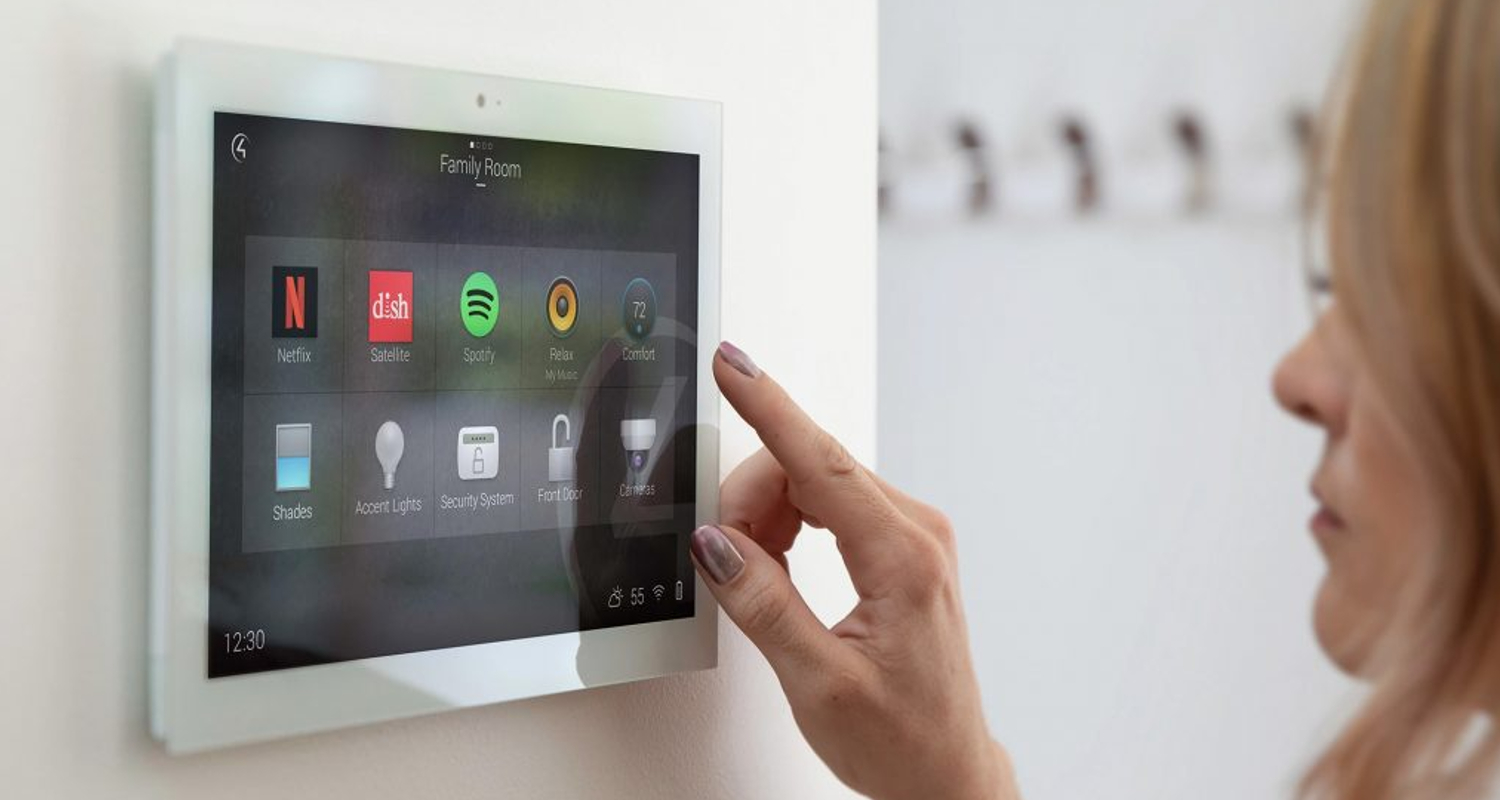 The Nortek Security & Control (NSC) Builder Services Program offers many smart solutions for home builders, including those with multi-family residential projects. Specifically, our ELAN® control system offers multi-family residents a "Connected Home" experience and brings advanced technologies to every inch of the property, including common areas.
These capabilities are highlighted in two recent projects by San Diego, Calif.-based dealer Coastal Fire and Integration Systems. The two developments, Millenia from Ryan Companies and Village 8 from HomeFed Corporation, are both in Chula Vista, Calif., and are scheduled for completion in 2021.
The Preferred A/V Control Solution
While our systems are typically inside individual homes and multi-family units, the capabilities of the ELAN control system along with the new IP-enabled ELAN Audio Distribution with Dante® Audio Networking can expand to control large common area spaces as well. Through the advanced technology of the ELAN touch panel, residents get the same connected home experience in common rooms and throughout the entire property.
An ELAN control system allows the installer to personalize the A/V system with ease, giving the end-user a system that is top-of-the-line but also affordable. Denny Stover, owner of Coastal Fire and Integration Systems, explained that an ELAN control system is their preferred A/V solution. With its superior user interface, both the installer and end-user have complete, straight-forward system control, Stover explained.
"NSC's Builder Services Program has simplified the A/V installation process by giving us access to an exceptional turnkey solution that suits most every application," said Stover. "The technical advice we receive from program experts is a key system design advantage that allows us to maximize connected home capabilities that amaze our customers."
Installation Issues Solved

In the Millenia and Village 8 projects — and in many commercial applications — multiple head-ends can present installation and cost challenges if the developer specifies a limited number of audio sources.
Chris Lynch, builder services manager at NSC explained that in a traditional audio application, there would have to be duplicate audio sources at each head-end. In the case of both the Millenia and Village 8 projects, the amplifiers solved this issue. In both properties, one primary head-end was installed to house the A/V and networking equipment along with additional smaller head-ends. The smaller head-ends were placed throughout the property and in different common areas to ensure overall connectivity and control, Lynch explained.
"The use of ELAN control system IP-enabled amplifiers was critical to the success of these projects," said Lynch.
The ELAN IP-enabled amplifiers are designed as an ideal solution for applications with multiple head-ends. They enable multiple amplifiers and audio sources to be in different areas of the property yet work together in the same system. This allows for a single, easy-to-use management dashboard enabling property managers to streamline system health monitoring.
Learn more about how technology is accelerating home building here!
 ELAN is a registered trademark of Nortek Security & Control LLC and other brand names and products names mentioned may be the trademarks, tradenames, services marks or registered trademarks of their respective owners.
Stay in the know!
Get the latest from Nice, including tips, new product information, and more.