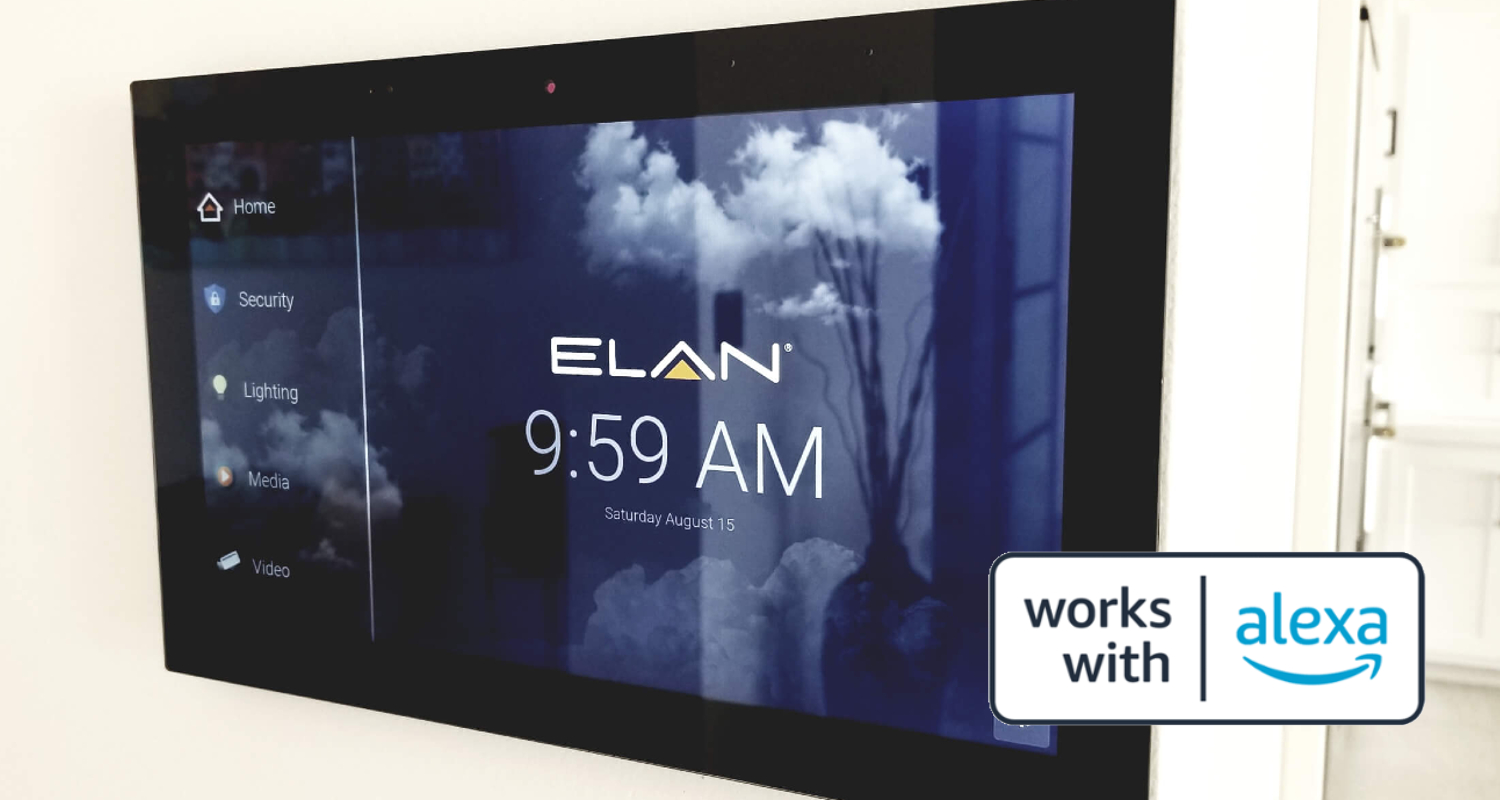 We strive to offer our builders and homeowners solutions they can rely on. With ELAN® being one of the leading smart home automation systems in the control industry, the Builder Program is happy to include all of its amazing features into our repertoire of products. It is so simple to control the lights, climate, music, and security of one's home from the ELAN intelligent touch panel or smartphone app.
The COVID-19 pandemic has caused many states to issue Stay at Home mandates across the country. Now, many people find themselves working remotely and spending much more time indoors. During this uncertain time, there are technologies in place that could make your in-home experience more enjoyable and easier to manage.
Enter the ELAN smart home automation system. The system integrates directly with Amazon Alexa for a seamless in-home experience. This existing built-in feature allows you to control everything you want through Amazon Alexa's voice command. Preparing a meal in the kitchen and want the music turned down? Just ask Alexa. Do you just want to relax after work? Say a phrase and let Alexa and the ELAN intelligent touch panel work together to turn your home into the ultimate sanctuary.
We understand these are difficult times and want to offer you everything we can to make the days more productive and the nights more enjoyable. Read more about this incredible ELAN and Alexa integration feature and how you can get set up today by reading Whole Home Automation with Alexa Integration.
Stay in the know!
Get the latest from Nice, including tips, new product information, and more.